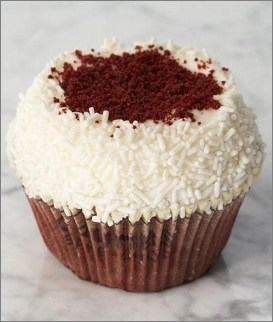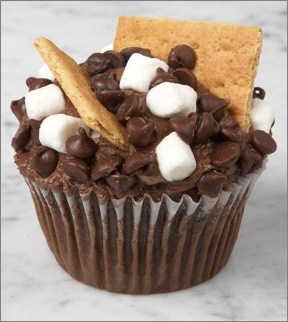 (1) These Crumbs Bake Shop Cupcakes ($4.50 each) look scrumptious. The Red Velvet Cupcakes are made of authentic red velvet cake with rich cream cheese frosting, topped with red velvet crumbs, and edged with white sprinkles. The S'Mores Cupcakes are made of chocolate cake filled with vanilla cream cheese topped with chocolate cream cheese frosting covered with chocolate chips, marshmallows, and graham cracker pieces. Yummy!
Please note The Mindful Shopper does not directly sell the items featured on this blog. Click on the product link to buy, check availability, or learn more about an item of interest.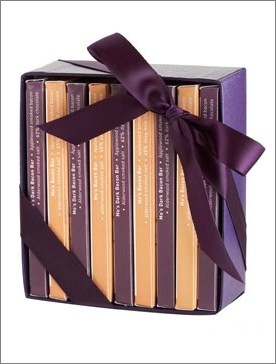 (2) Say what!?! Bacon and chocolate? Yes, the time has come to step out of your comfort zone and try a luxurious chocolate experience that will have you squealing for more. 🙂 This Vosges Gourmet Bacon Candy Bar Library ($25) is a 9 bar gift set of both milk and dark chocolate bacon bars including Mini Exotic Candy Bars, Mo's Bacon Bars, and Mo's Dark Bacon Bars.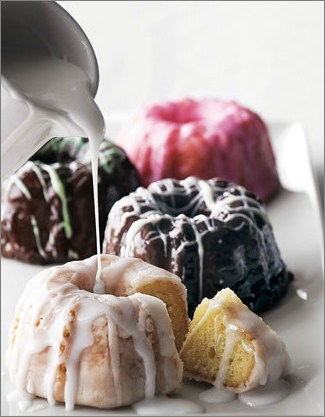 (3) These fun little cakes would make a special gift for any loved one. This Mini Cake Gift Pack ($40.50, currently not available) includes one cake each of the Chocolate Grasshopper, Yellow Rose, Pink Lemonade, and Chocolate Double Dare flavors. Each 5-ounce cake serves 3-4.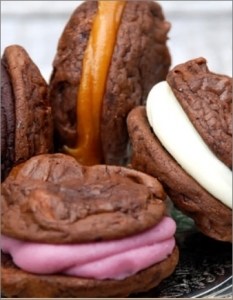 (4) These tempting Chubby Wubby Cookies ($27 for 12 cookies) are made of classic chocolate sandwich cookies delicately surrounding exquisite raspberry, chocolate, caramel, or mint ganache centers.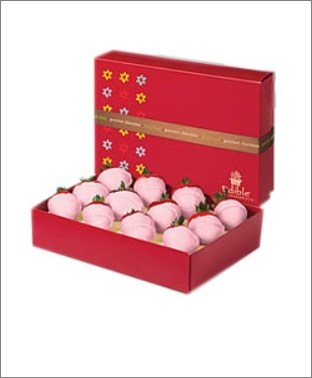 (5) This delightful collection of the Think Pink! Chocolate Dipped Strawberries ($36) includes one dozen perfectly ripe strawberries, hand-dipped in incredible white chocolate that is pink in honor of breast cancer awareness month. Edible Arrangements will donate 10 percent of sales to the National Breast Cancer Foundation, which promotes breast cancer awareness and provides free mammograms to women in need. Indulge your sweet tooth and show your support for a good cause.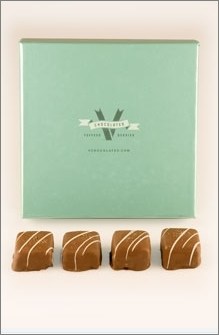 (6) These are one of my favorite treats! Sweet buttery caramels are covered in dark and milk chocolate and dusted with a hint of sea salt in these V Chocolates Sea Salt Caramels ($26.95 for box of 32). Believe me, it is hard to beat this incredible combination of flavors. (Gluten Free)
Note: If you live in the Minneapolis-St Paul area, you can get these wonderful treats at one of my favorite stores, Max's.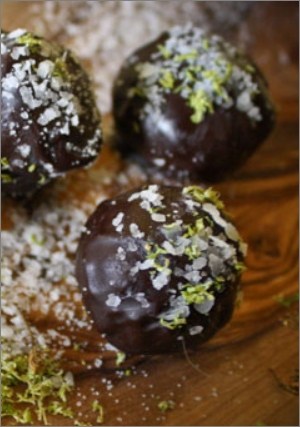 (7) Chocolate Gourmet Company makes these Ugly Loco Truffles ($27 for 9 truffles). They are made of a tequila ganache in a bittersweet chocolate shell, topped with sea salt and lime zest.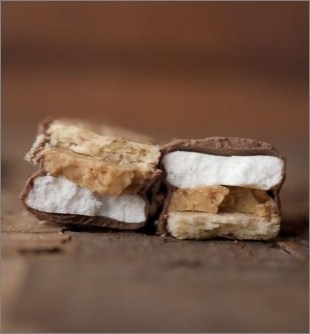 (8) It is a perfect time to try these Pumpkin Pie Bars ($7 for 3 oz. bar). They are made of delicately spiced pumpkin caramel ganache and fluffy marshmallow on top of a crispy pie crust, and enrobed in sweet milk chocolate. These delectable bars are seasonal and only available through December.

Thank you for dropping by The Mindful Shopper! I absolutely LOVE it when you stop by! I hope you enjoyed my post Delicious Finds For Dessert Lovers!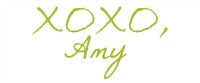 FOLLOW ME:
FACEBOOK | PINTEREST | TWITTER
FREE NEWSLETTER: