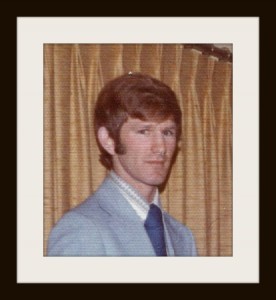 [My cool Dad, Mark Stenehjem, early 1970s.]
Don't forget Father's Day, Sunday June 17th! It is time to celebrate Dad and all that he has given to you over the years. I have searched far and wide for fun and unique gifts that are sure to make Dad feel like a superhero on his special day!
Please note The Mindful Shopper does not directly sell the items featured on this blog. Click on the product link to buy, check availability, or learn more about an item of interest.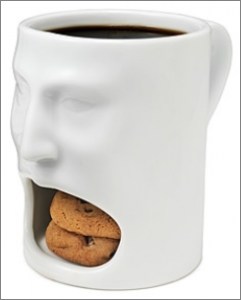 (1) This fun Face Mug ($18) is sure to put a smile on the "mug" of your Cookie Monster. This whimsical mug is perfect for serving milk and cookies, coffee and doughnuts, tea and biscotti, or any favorite snack-time combinations.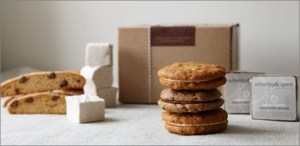 (2) The delightful company Whimsy & Spice has put together a special collection for Dad called the Father's Day Sampler ($27). This scrumptious collection includes Chocolate Stout Beer Marshmallows, Curry Peanut Butter Sandwich Cookies, Hazelnut Whisky Sandwich Cookies, Cinnamon Chocolate Malt Biscotti, and Espresso Brownies with Dulce de Leche. (Order by June 7 for Father's Day delivery.)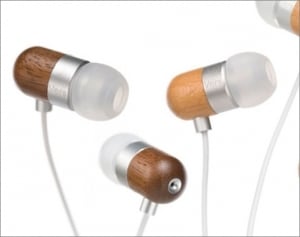 (3) Give Dad the gift of warm, natural sound with these Vers Bamboo Earphones ($69.99). The Vers headphones are individually hand-crafted with sustainably sourced hardwoods & Bamboo, and produce that familiar, natural sound quality for which Vers has become known. These headphones include a low-profile integrated microphone with mute and play/pause controls which makes it for an iPhone, iPod, or any device with a headphone jack.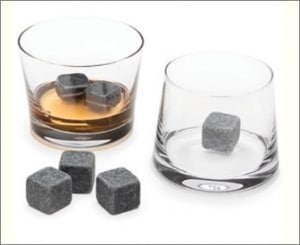 (4) Any Dad who relishes the pleasure of a drink by the fire or with a great meal will surely enjoy this unique gift. These Whisky Stones ($65) are used to keep drinks at a perfect temperature. They come with a set of 2 mouth-blown Avva Tumblers (dishwasher safe).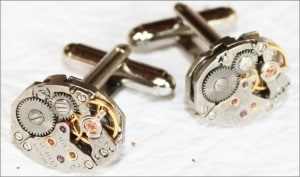 (5) These brilliant Steampunk Cufflinks ($50) are made from 2 Vintage Seiko "Solar" style silver watch movements. These fashionable accessories by artists at Time in Fantasy would complement any style.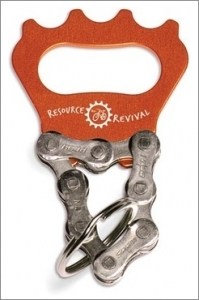 (6) This best-selling Bike Chain Bottle Opener ($14) is made of a recycled bike chain and also functions as a key chain. What an eco-fun way to give Dad a gadget he will really use. (Multiple colors are available.)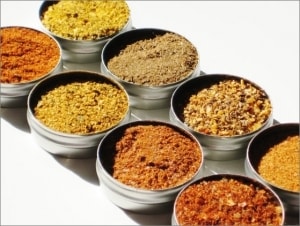 (7) Dad will hardly be able to wait to "get his grill on" when he gets this Gourmet Grill Rub and Salt Kit ($16.95) from Craig's Market. This kit includes the following rub/salt flavors: Boston Dry Jerk, Classic Burger Rub, Classic Creole, Crazy Cajun, Finger Lickin' Chicken, Lemon Pepper, Louisiana Cajun, and Sizzlin' Steak.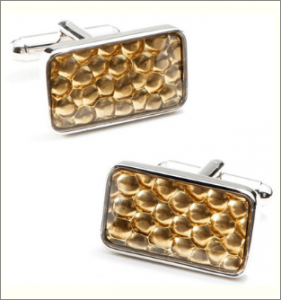 (8) These classic Gold Pebble Rectangle Cufflinks ($65, not currently available) are a sophisticated combination of silver and gold tones, perfect for any event. Dad will feel like a movie star with these fantastic cuff links.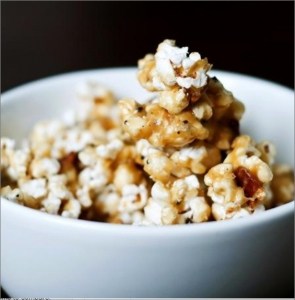 (9) Dad will call this Bourbon-Coffee-Bacon Caramel Corn ($11) "The Breakfast of Heroes" so that he has an excuse to eat it every day! (Maybe if you are extra nice, he will share it with you.)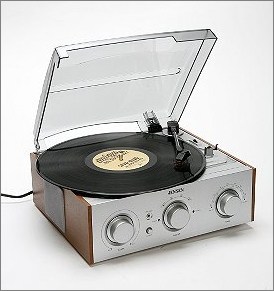 (10) Vinyl has made a comeback! Dad will love putting a classic spin to his tunes with this modern 3-speed record turntable. This sleek silver-toned and wooden Jensen Wood Turntable ($88, sold out) includes an AM/FM stereo receiver, external stereo speaker output jacks, a stereo headphone jack, and built-in speakers.