Today's post is all about great gift ideas for Administrative Professionals Day, Wednesday, April 25th. If you have an Administrative Assistant or Office Manager, don't forget to thank these talented people who work to make life easier for others.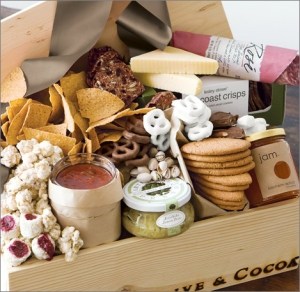 (1) These scrumptious Thank You Gift Boxes ($48-$148) come with so many great treats, they are sure to please anyone. The Petite Gift Box ($48) includes chipotle white corn tortilla chips, spicy habañero salsa, birds in a nest cookies, white chocolate pretzels, mixed nuts, and chocolate almond bark. The Medium Gift Box ($98) also includes Rosé wine infused salami, horseradish cheese, rosemary crisps, and cinnamon toffee popcorn. The Large Gift Box ($148, pictured) also includes milk chocolate pretzels, apricot jam, white chocolate gummy bears, pistachios, and artichoke lemon pesto. Each gift comes gift wrapped in a hand-crafted wood crate with ribbon.
Please note The Mindful Shopper does not directly sell the items featured on this blog. Click on the product link to buy, check availability, or learn more about an item of interest.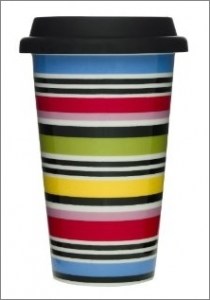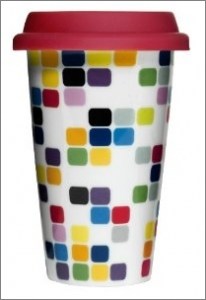 (2) These innovative mugs (Studio Mug, left, $11.29 and Pix Mug, right, $12.20) are made of an insulated double wall of porcelain and come with a silicone lid. These colorful mugs are also dishwasher safe.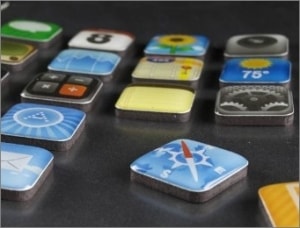 (3) These handy iPhone App Magnets ($5.32 for a set of 18) are sure to make life a little easier and more joyful. They come in a set of 18 individual epoxy magnets.
(4) Treat others with these Masterpiece Sweets ($16). These elegant dark chocolate bars are edible works of art and have been featured in Oprah's "O" list. Choose from some of the most beloved artists including; Monet, Degas, Klimt (one of my favorite artists), and Renoir.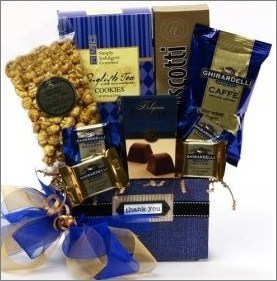 (5) This Thank You Desk Caddy (currently not available) is full of fun items at a great price! This yummy gift box includes Too Good Gourmet Cinnamon Sugar Cookies, Italian-Style Almond Biscotti, Tuscany Blend Premium Coffee, Butter Toffee Popcorn, French Chambray Chocolate Truffles, and Ghirardelli Chocolates. This collection of treats comes in a crafty desk caddy, handy for storing pens, pencils, and scissors.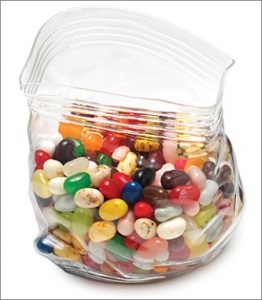 (6) This chic Glass Zipper Bag ($20) makes a functional item look like a contemporary piece of art. What a great way to organize or showcase just about anything!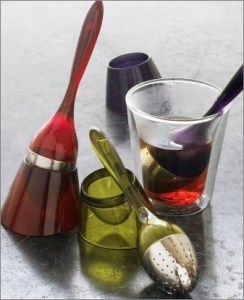 (7) These brightly-colored Tea Infusers ($9.95 each) make it easy to drink tea at the office. They have a contemporary design that features a matching angled base used to catch drips and store the infusers when not in use. They are made of durable polycarbonate and stainless steel that is scratch resistant, BPA free, and dishwasher safe.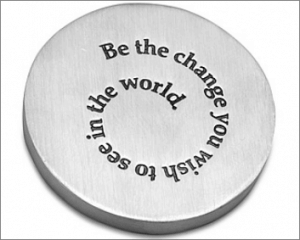 (8) This encouraging Be The Change Paperweight ($36) carries the words of Mahatma Gandhi, "Be the change you wish to see in the world." It is made of solid pewter and with this powerful quote turns a basic desk accessory into an inspirational item.

FOLLOW ME:
FACEBOOK | PINTEREST | TWITTER
FREE NEWSLETTER: