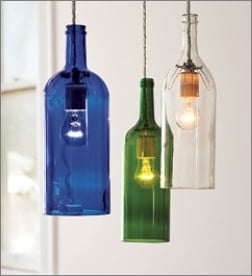 (1) The thickness and shape of these Recycled Wine Bottle Pendants ($99, currently not available) make them stylish lighting for any home. These pendants are made by Californian artisans who have rescued empty wine bottles and specially cut them to develop this innovative lighting.
Please note The Mindful Shopper does not directly sell the items featured on this blog. Click on the product link to buy, check availability, or learn more about an item of interest.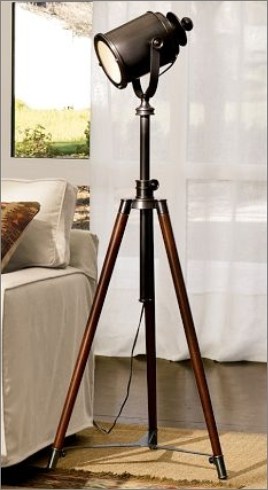 (2) This Photographer's Tripod Floor Lamp ($299) is inspired by the
golden age of cinema, when studio lights were designed to create a better quality of light. This stylish lamp is made of metal with an espresso-stained hardwood base and frosted glass diffuser and includes a full-range dimmer switch.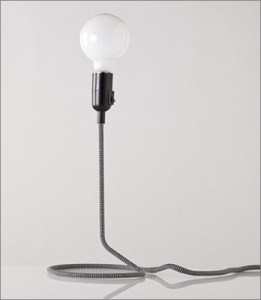 (3) The often experienced problem of winding electrical cords is the main design feature of this Cord Lamp ($134). The attractive textile cord magically holds its bulb aloft and the lamp has a dimmer so that it never shines too bright.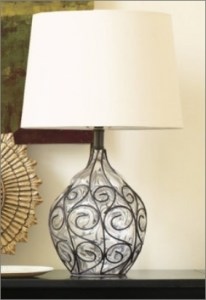 (4) The glamorous shape of this Marrakesh Onion Table Lamp ($129, currently not available) is created by hand-blown glass and a sculpted metal frame. This 3-way switch lamp is topped with a gently flared, cream cotton shade with a bronze ball finial.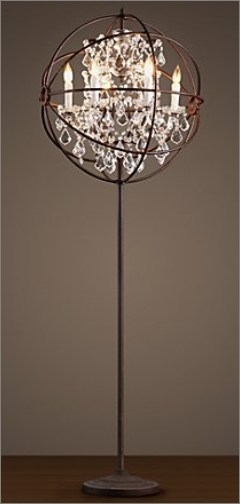 (5) This Foucault's Orb Crystal Floor Lamp ($1395, on sale for $1175) is a frame built of iron around a nucleus of upraised lights. This unconventional lamp is built as an homage to the gyroscope created by 19th-century experimental physicist Léon Foucault and his study of the earth's rotation. This inspired work of art is made of glass and lead crystals, precision-cut and polished for refraction and sparkle, and set within the slim iron frame.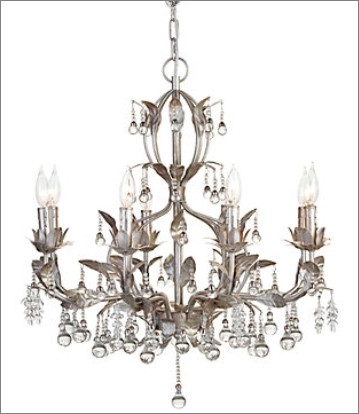 (6) Brilliant glass beads embellish this elegant Bellina Chandelier ($399). This beautiful chandelier features cast iron leaves with a platinum finish.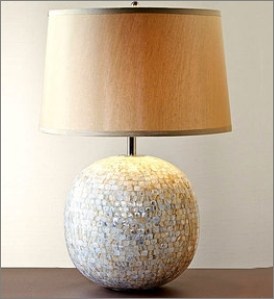 (7) This Mother-of-Pearl Lamp ($275) is a contemporary gem. It is opulently textured with hundreds of mother-of-pearl mosaics. When illuminated, the lamp's glow elicits the mosaics natural shimmer.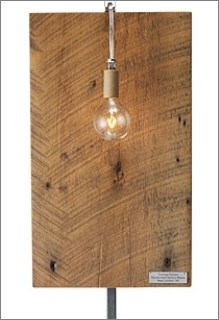 (8) What a brilliant way to add inspired light to your home decor! This Edison Sconce ($150) is hand-made from maple sourced from Thomas Edison's Wisconsin phonograph factory. This sconce is truly one of a kind, made in a limited edition of 500; each is signed and numbered. It comes with a certificate of authenticity and an engraved plate.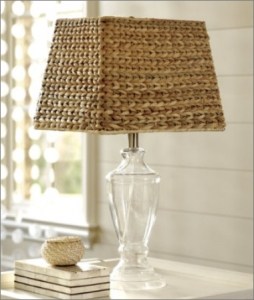 (9) The Addison Glass Table Lamp ($119, on sale for $69.99, currently not available) is a perfect blend of traditional and contemporary decors. It is made of clear glass in a classic urn shape, with a hand-woven sea grass shade and nickel-finished hardware.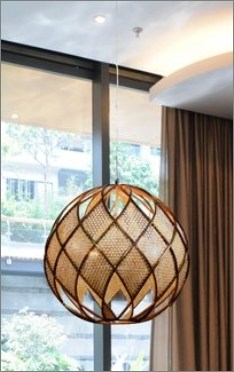 (10) This stunning Varaluz Argyle Pendant Light ($899.10) is made of bronze-finished recycled steel ribs backed by Desert Pearl, recycled steel plates. This pendant light is sure to make a statement in any space.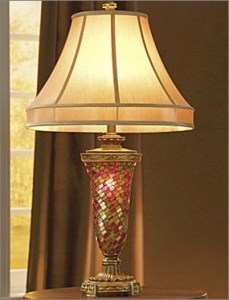 (11) Adorn your table with this shimmering Dale Tiffany Table Lamp ($260, on sale for $139.99, currently not available). It features a red mosaic glass base with hints of gold and is lit from within to produce a soft, radiant glow.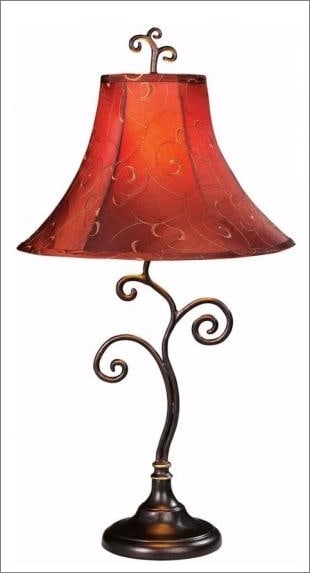 (12) Elegant scrolled details adorn the bronze finish of this beautiful Richardson Table Lamp ($99). The gold and red fabric shade emits the perfect glow through the scroll pattern that is featured on the shade.

Thank you for dropping by The Mindful Shopper! I absolutely LOVE it when you stop by! I hope you enjoyed my post Light Up Your Life!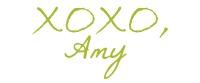 FOLLOW ME:
FACEBOOK | PINTEREST | TWITTER
FREE NEWSLETTER: