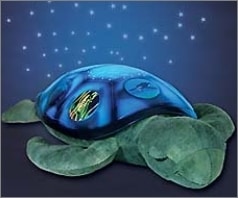 (1) This plush Twilight Sea Turtle ($38) will transform your nursery into a star-filled sky to soothe and amuse your child. This delightful toy has an auto shut-off feature to allow your child to gently drift off to sleep.
Please note The Mindful Shopper does not directly sell the items featured on this blog. Click on the product link to buy, check availability, or learn more about an item of interest.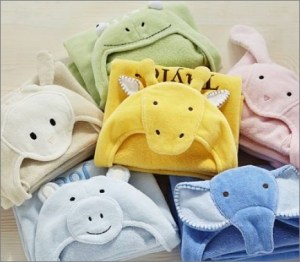 (2) Bundle up baby after bath time with these cozy Nursery Critter Wraps ($29.50 each). Each wrap is made of thick woven cotton velour and terry cloth for softness and absorption.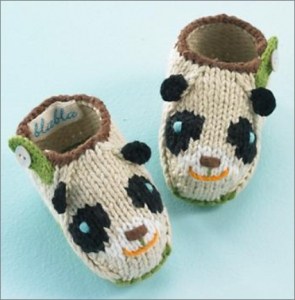 (3) These super soft Panda Booties (sold out) are hand-knit from natural cotton fibers. Keep those tiny toes warm with this cheerful pair.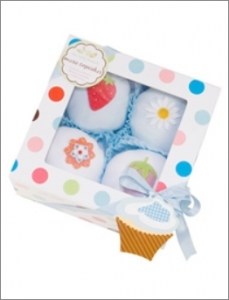 (4) These Cupcake Bodysuits ($36) are adorable, and even better, low in fat! Each polka dot bakery box contains four bodysuit cupcakes made of 100% cotton, each garnished with a delectable decorative fruit or flower, to be removed before dressing your lil' cupcake.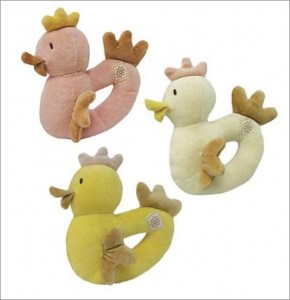 (5) Give your little one a plush, easy to hold Chicken Rattle ($10.50 each) that makes a soothing soft sound when baby shakes it. It is made of all-natural, certified organic cotton.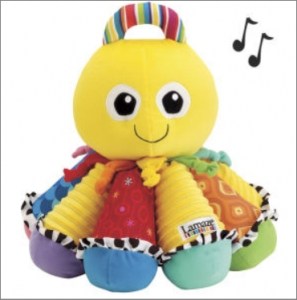 (6) Entertain baby with Octotunes ($34.95), a lovable creature that has 8 squeezable tentacles that each play a different musical note. Designed to grow with your child by including color-coded songs so older kids or adults can play this multiple award winning toy.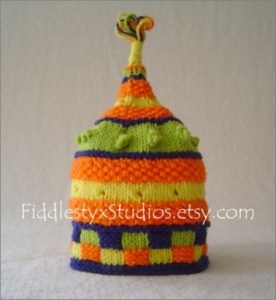 (7) This Knitted Baby Hat (sold out) is full of character with bobbles, textured stripes, and a cheerful topper. Add pizzaz to baby's wardrobe with this hat hand-made by Artist Martha Johnson of FiddlestyxStudios.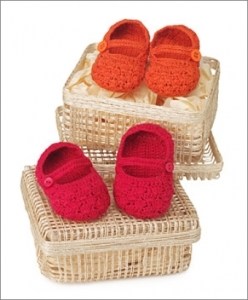 (8) These precious Crocheted Baby Booties (sold out) are hand-made and offer an instant dose of color and cheer. You're never too young to appreciate a great pair of shoes.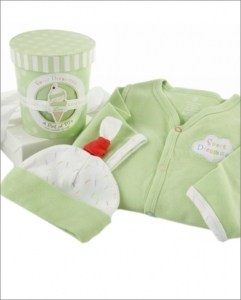 (9) These deliciously adorable footed baby pajamas and matching hat will be a delight to serve up to any new parent. Pint of PJs ($20) is packaged in a precious ice cream pint container and makes a truly unique baby gift sure to satisfy any sweet tooth.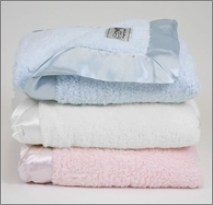 (10) I love these Little Giraffe Chenille Blankets ($63 each). They are incredibly soft and made from handcrafted satin and chenille. This is one of my favorites to give as a gift.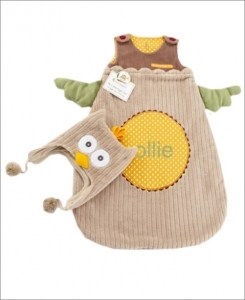 (11) This Owl Snuggle Sack and Cap Set ($36) is a perfect combo of precious and practical. The Snuggle Sack has shoulder snaps and a zipper bottom for easy access. The crazy cute cap has fuzzy ball tips with an adorable owl face that will make you hoot and holler with delight.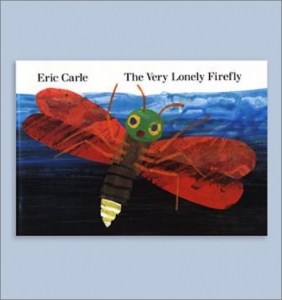 (12) It is never to early to start reading to those little ones. The book The Very Lonely Firefly ($19) is about belonging. This little firefly flies around, looking for other fireflies. He sees car headlights, a flashlight, fireworks, and then, finally, other fireflies!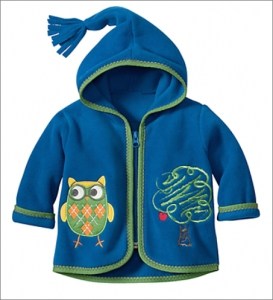 (13) Hanna Andersson's Best Ever Baby Jacket (sold out) is cuddly soft and easy to wash. It is made of Nordic fleece which is a great way to keep little ones cozy and warm without over-bundling. This endearing  jacket comes in three colors: blue, pink, and red.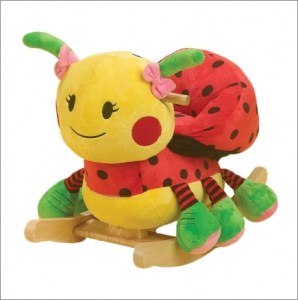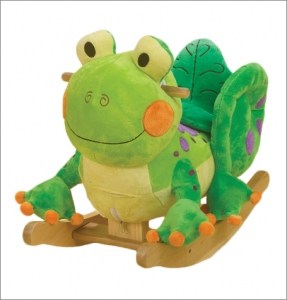 (14) What a wonderful way to add a playful character to any nursery which can later be used as your child grows. These Rockabye Chair Rockers ($149) come in many characters including Lulu Ladybug and Fergie Frog pictured above. Press the buttons on the back of their cheerful heads to activate original songs that teach ABC's, 1-10, colors, shapes, and more.

Thank you for dropping by The Mindful Shopper! I absolutely LOVE it when you stop by! I hope you enjoyed my post All About Baby!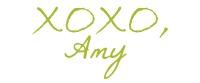 FOLLOW ME:
FACEBOOK | PINTEREST | TWITTER
FREE NEWSLETTER: