The Mindful Shopper is a blog-style shopping website created by Amy Kathleen Kelsch, an expert at finding special items- something for all budgets, personalities, and styles. The "Mission" of The Mindful Shopper is to provide its readers with unique and fun products full of purpose and meaning. Only the "best of the best" are featured on The Mindful Shopper- you are sure to discover fabulous home decor, unique gifts, and other great finds full of Joy, Inspiration, Beauty, and Comfort.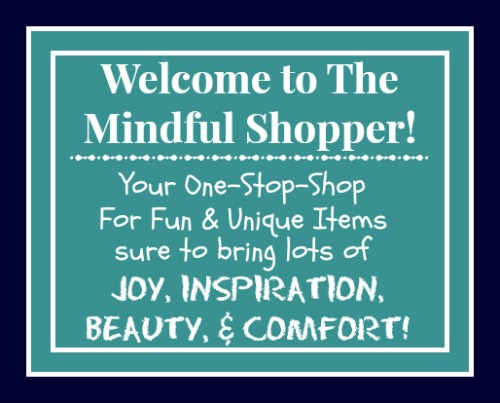 Each item featured on this shopping website is unique and special. Extra care is taken to showcase many hard-to-find and one-of-a-kind items including fantastic hand-made creations, unique reclaimed and recycled products, and awesome finds from up-and-coming designers and artists!
The Mindful Shopper not only provides a fun online shopping experience; it also features fantastic giveaways, exciting events, and exclusive deals from top designers, artists, and brands. Though this website is only three years old- it has developed a fantastic following with amazing and loyal followers. It even has been rated as one of the Top 100 Shopping Blogs!