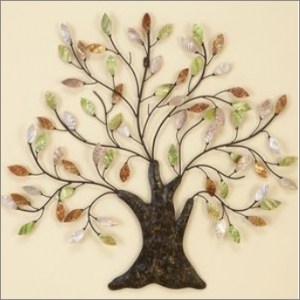 (1) There is a blend of rustic and contemporary style in this Shimmering Tree Wall Sculpture ($98, on sale for $69.99) representing the beauty of the change in seasons. This work of art has metal branches that are filled with capiz shell leaves in colors of ivory, brown, and green.
Please note The Mindful Shopper does not directly sell the items featured on this blog. Click on the product link to buy, check availability, or learn more about an item of interest.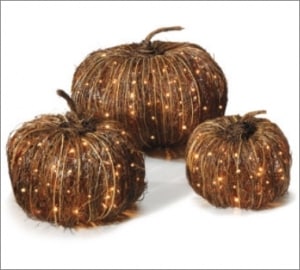 (2) Enchant your indoor and outdoor decor with the handcrafted appeal of these Grapevine Halloween Pumpkins ($39-$99) which are illuminated with brilliant mini-lights.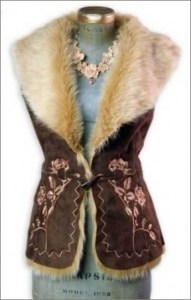 (3) This Embroidered Suede Vest ($79.95, currently not available) is designed to represent the victorian class of this frontierswoman of the 1800s. Made of faux fur.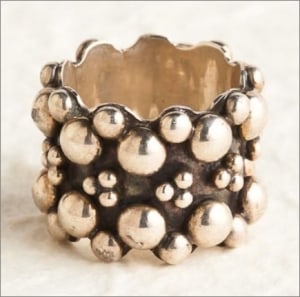 (4) The contrasting textures of smooth, shiny, silver against a backdrop of gunmetal gray make this Rio Grande Ring ($95, on sale for $35, currently not available) a sure winner. Due to the thicker nature of this ring, the sellers recommend ordering a half to one size larger.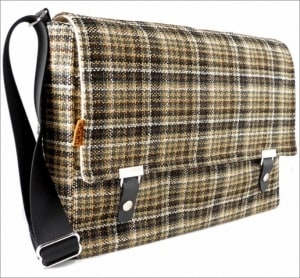 (5) This Laptop Messenger Bag ($115) is handmade by Artist Mari Forssell from sturdy brown, gray, cream, and black cotton upholstery fabric with a tartan pattern and is lined with water resistant off-white 100% cotton canvas. This stylish bag has two exterior pockets and six interior pockets to keep your small items organized.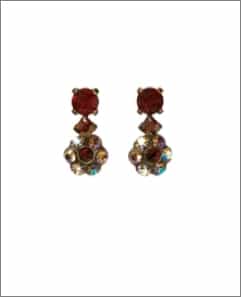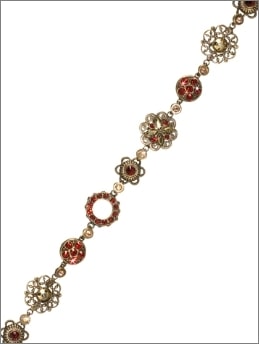 (6) This Collegiate-Inspired Collection by Sorrelli features your favorite classic designs in 10 bold new color combinations that are sure to show your team spirit.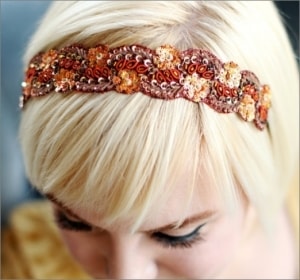 (7) The Aaina Beaded Headband ($29.50) created by Designer Bethany Lorelle incorporates autumn inspired red and metallic burgundy beads, accented with gold, peach, and white sequins. The beading is attached to a satin lined headband for comfort and style.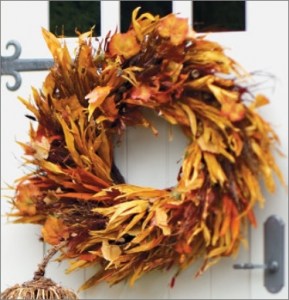 (8) Welcome the fall season with this Cornstalk and Leaf Wreath ($89, currently not available) made of a rustic and lush arrangement of corn-husks, twigs, and dried acorn tops.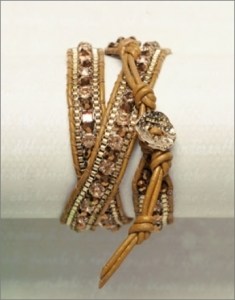 (9) This enchanted Witchwood Wrap Bracelet ($85, currently not available) sparkles with tawny gold beads of Czech and Swarovski gold crystal beads that wind around a leather and brass chain wrap completed with a button clasp.
(10) Kick off those shoes and put the kettle on or save a step and microwave the water right in this Pumpkin Teapot ($68, currently not available). Artist John Bauman even has put a strainer between the body and the spout of this lovely teapot-  a little detail that you might appreciate if you like to brew loose leaf tea.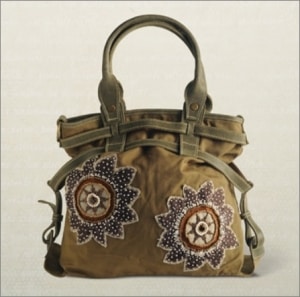 (11) Chock full of stylish details, this Folk Canvas Bag ($70, currently not available) is perfect for those cool, casual autumn days. The olive canvas is accented with folksy floral beaded embroidery and top-stitched leather detailing.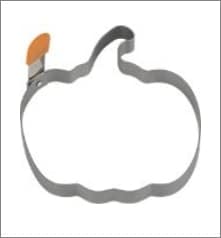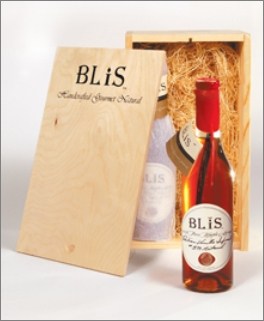 (12) Invite autumn's iconic pumpkin for breakfast. This nonstick Pumpkin Pancake Mold ($5.95, currently not available) forms a pumpkin from pancake batter. Then top of your pancake masterpiece with BLiS Gourmet Pure Maple Syrup. Try the BLiS gift box with one bottle each of the Bourbon Barrel Matured & Tahitian Vanilla Infused 100% Pure Maple Syrup in a logo'd wood box ($49.95), or order a single bottle of of one of the three gourmet flavors ($12.95-$18.95).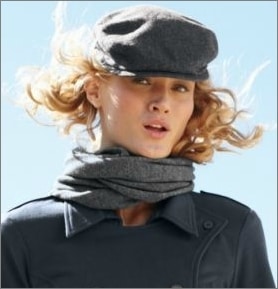 (13) Upgrade any casual outfit with this Shetland Driving Cap ($45, currently not available). This cap is made of a wool poly blend with a soft cotton lining and an adjustable suede buckle for a custom fit.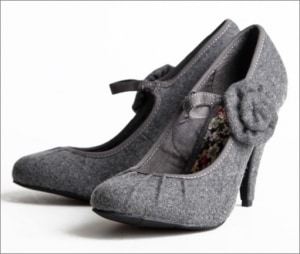 (14) I love these Osaka Style Heels ($49.99). These charming charcoal gray mary jane heels are made of soft felt material with an elastic grosgrain strap with an adorable rosette on the side and a charming floral insole print to make these heels truly unique.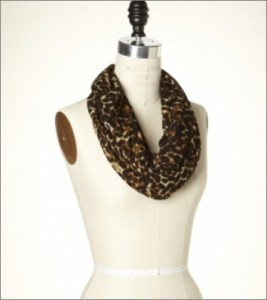 (15) This timeless Leopard Print Scarf ($34.90, on sale for $20.94) gets a fresh update when made into an infinity scarf.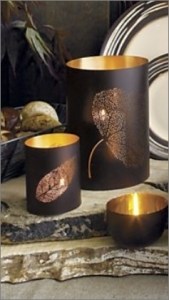 (16) This Hakkari Collection features a Hakkari Candleholder ($7.95) and Hakkari Hurricane ($19.95) which have gold-plated interiors that peak through
organic leaf-shape designs created by hundreds of tiny pinholes in matte black iron exteriors.
Thank you for dropping by The Mindful Shopper! I absolutely LOVE it when you stop by! I hope you enjoyed my post all about Falling In Love with Fall!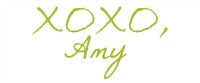 FOLLOW ME:
FACEBOOK | PINTEREST | TWITTER
FREE NEWSLETTER: