The peacock is a symbol of beauty, royalty, pride, and peace. The colors of the peacock are stunning and vibrant and evoke a sense of luxury and comfort. I chose the peacock as the "mascot" for this post because the colors of the peacock are the trending colors for Fall 2013. The colors for this Fall season are jewel tones of green, blue, and purple. You and your home will dazzle and demand attention with these vibrant Fall colors!
Please note The Mindful Shopper does not directly sell the items featured on this blog. Click on the product link to buy, check availability, or learn more about an item of interest.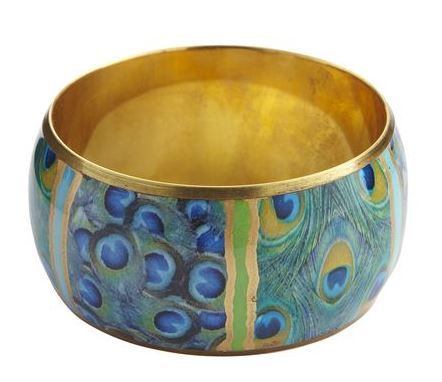 (1) This lovely Peacock Enamel Bronze Bangle (sold out) is a great statement piece for any wardrobe. It encompasses all of the beautiful colors for this Fall. What a great product at a great price!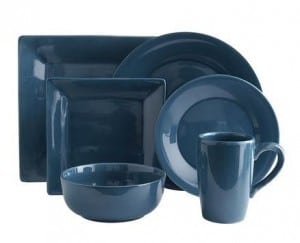 (2) This earthenware Essential Dinnerware (sold out) is hand-painted and comes in fun round and square geometric shapes. Mix and match these microwave and dishwasher safe dishes.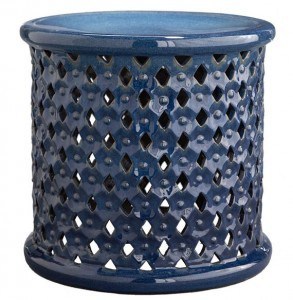 (3) This ceramic Diamond-Pattern Stool (sold out) is inspired by carved mango wood. It is a modern piece of art perfect for any style of home.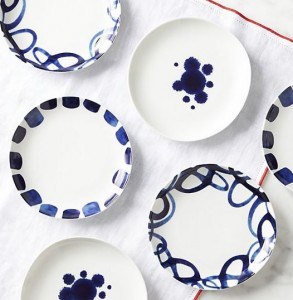 (4) These playful Como Dessert Plates ($10 each) created by Designer Paola Navone are inspired by her world experiences and life by the sea. They feature a beautiful range of blues tones infused with coastal color and flair.
(5) This luminous Laguna Necklace ($240) from Arhaus Jewels is created of blue kyanite which is framed in delicate, hand-wired petals of oxidized sterling silver.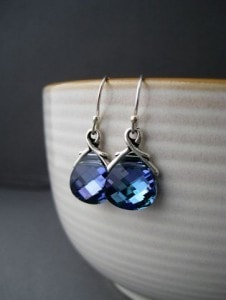 (6) These sparkling Lavender Crystal Earrings ($20) are hand-made of Swarovski crystal and sterling silver created by Artist Allison from Beach Flower Designs.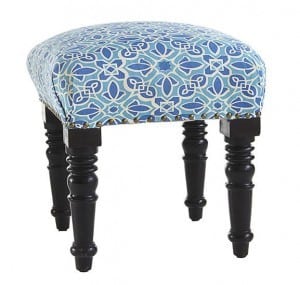 (7) This classy chic Casablanca Stool (sold out) was created with the inspiration of the various tile mosaics found throughout Casablanca, Morocco's largest city. It's a sophisticated look with turned, acacia wood legs and brass-studded trim.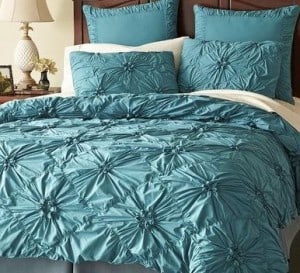 (8) This pretty Savannah Bedding ($24-$129.95) features ruched teal flower details in crisp 100% cotton. Inside ties at all four corners keep your duvet from shifting, while the shams feature decorative tie backs.

FOLLOW ME: