Ahhh, my favorite time of the year! I love Fall! It is all about getting cozy and comfortable. Fall of 2012 is full of great colors. In addition to the classic stand-bys of neutrals and orange, this Fall welcomes beautiful accent colors of green, blue, yellow, and red. I hope you enjoy the Mindful Shopper Fall 2012 Collection created just for you!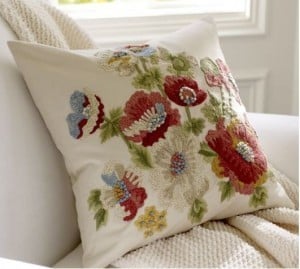 (1) A cheerful bouquet of poppies and daisies in full bloom are carefully embroidered on cotton to create this lovely Floral Embroidered Pillow Cover ($49.50, on sale for $39.50, sold out) from Pottery Barn.
Please note The Mindful Shopper does not directly sell the items featured on this blog. Click on the product link to buy, check availability, or learn more about an item of interest.

(2) This Agatha Ceramic Vase Collection ($137.77, on sale for $87.75, for set of 3) is a favorite of mine. The urban design of these vases is fantastic!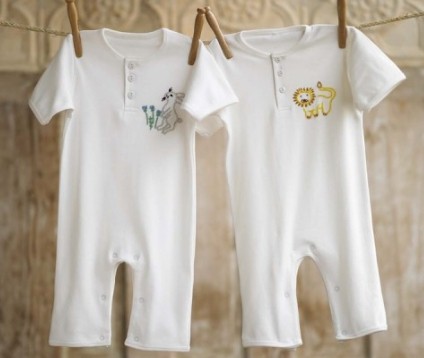 (3) These hand-embroidered Baby Jumpers ($32 each) are made of 100% organic cotton using only Earth-Friendly processes.

(4) This fun Steve Madden Crossbody Bag ($98, on sale for $48.90) is a classic satchel that will always be in style. This handbag comes in cobalt, fuchsia, lemon (pictured), watermelon, and yellow colors.

(5) This Wickfield Pima Cotton Cowlneck ($199) looks so cozy. Relaxed and easy, the detachable cowl tunic is styled with a round neckline and slim sleeves.

(6) This whimsical Athalia Venetian Chest ($1,028.95, sold out) is hand-crafted of mahogany and hand-painted with over-sized blooms of magenta, tangerine, lime, turquoise, and celadon.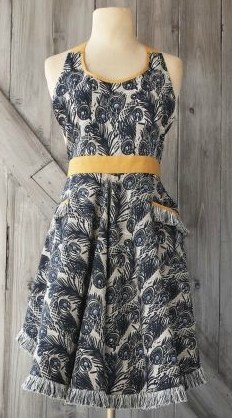 (7) This stylish Peacock Plume Vintage-Inspired Apron ($34.95, on sale for $19.96, sold out) will make any cook feel like a queen. This delightful apron is made of durable cotton and is machine washable.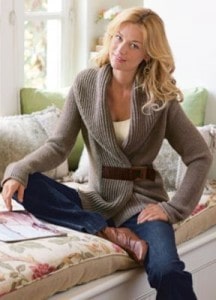 (8) The generous shawl collar paired with the partial suede belt with faux tortoise buckle makes this Country Weekend Sweater ($89.95) a flattering addition to any wardrobe.

(9) Silver, gold, and leather form the perfect partnership in this chic Laid Back Bracelet ($44, sold out).

(10) This Havani Placemat ($11.95, sold out) creates a modern statement with intricately chain-stitched square labyrinths on a black cotton canvas.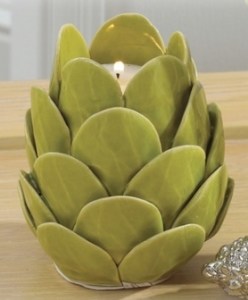 (11) This whimsical Artichoke Ceramic Tealight Candle Holder ($39, on sale for $25) would be a great addition to any kitchen or dining room. It also comes in putty or white colors.

FOLLOW ME:
FACEBOOK | PINTEREST | TWITTER
FREE NEWSLETTER: