It is that time of year. Some people love it, others dread it. But one thing is for sure; anyone would feel a whole lot better sporting one of these very cool backpacks! I have searched high and low to create this fun collection of cool backpacks and made a special point to find something for all ages and styles. I have even found a few great eco-friendly options! Enjoy!
Please note The Mindful Shopper does not directly sell the items featured on this blog. Click on the product link to buy, check availability, or learn more about an item of interest.
Backpacks For Little Ones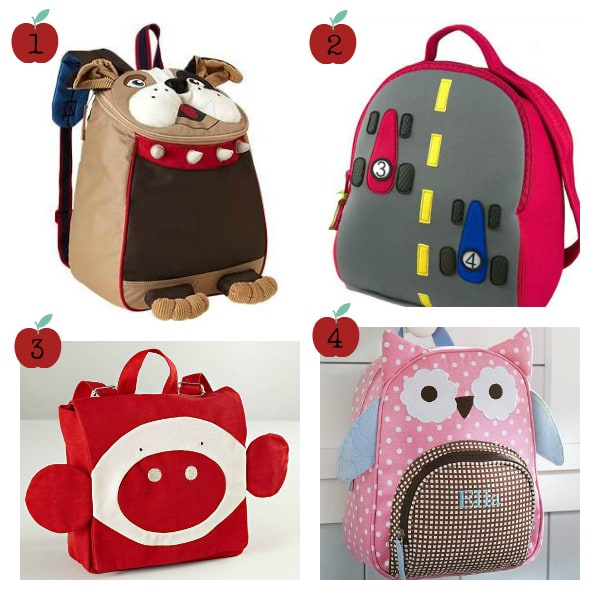 (1) This darling Dog Backpack (sold out) comes with adjustable padded straps and corduroy detailing. (2) The snappy Fast Track Backpack (sold out) stands upright for easy loading. (3) This contemporary Square Backpack ($45, on sale for $24.95) is made of washable canvas. (4) This very sweet Owl Backpack (sold out) is made from pure cotton canvas and features polka-dot feathers and gingham wings.
Backpacks For Older Kids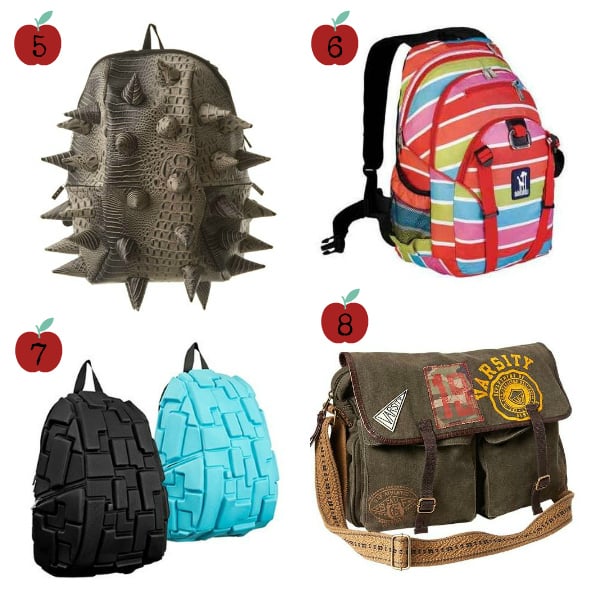 (5) This fiercely cool Later Gator Backpack (sold out) has two outside pockets for easy access and features sturdy construction with a waist strap. (6) The cheerful Bright Stripes Backpack ($59.95) is a fun backpack loaded with lots of serious features including a water-resistant lining and insulated drink holders. (7) The creative Blok Backpack ($48) features roomy pockets, adjustable padded shoulder straps, and a waist strap. (8) This sporty Embroidered Graphic Pack (sold out) has an adjustable body strap with embroidered detailing and an interior name tag label.
Backpacks For College Students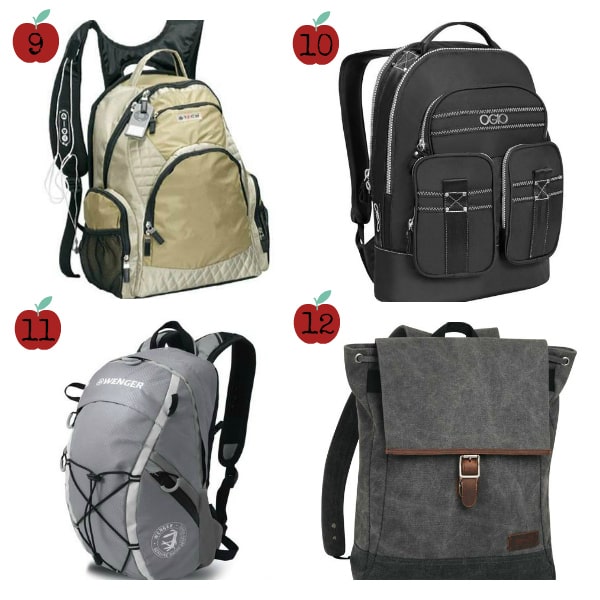 (9) This Rave Gold Backpack ($79) features a sophisticated mix of electric quilted jacquard and nylon. Plug your earphones into one of the dual straps, place your mp3 player inside and turn your tunes up or down with a quick touch of the 3-button ElekTex Smart Fabric control located on the left strap. (10) The clever OGIO Triana Backpack (sold out) features a quilted, padded laptop compartment as well as an added iPad/tablet /E-reader sleeve in the exterior zippered pocket. (11) This all-purpose Wenger Zermatt Backpack ($55.99) made of super lightweight fabric features padded adjustable shoulder straps, an adjustable sternum strap, and bungee cord. (12) This Levi's Genesis Backpack (sold out) has an authentic rugged look and feel and is crafted from durable canvas and oil-tanned leather.
Eco-Friendly Backpacks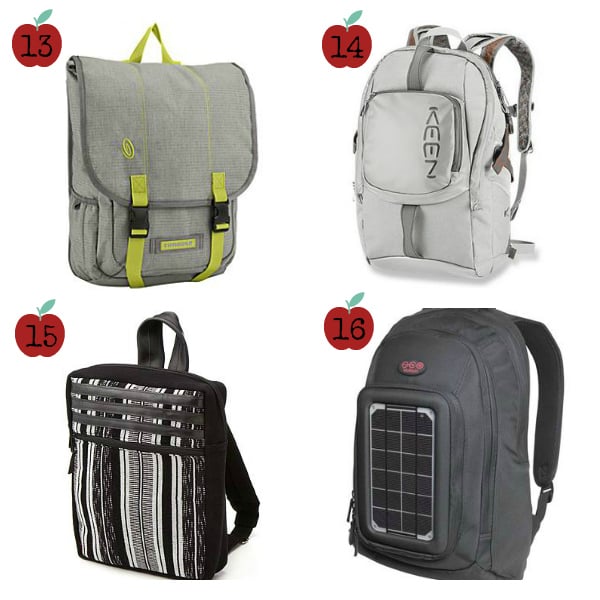 (13) The fun Swig Laptop Backpack ($89, on sale for $70.99) is made from 100% recycled, super durable PET yarn and 100% recycled buckles and webbing plus a water-tight flap construction. (14) This Keen Ellwood Daypack ($125) is made from durable and water-resistant recycled coated polyester fabric with shaped shoulder straps that distribute load weight evenly across shoulders. (15) The stylish Inner Tube Backpack ($60) is made of leathery components that are actually recycled tires. It is handcrafted by fair-trade artisans in the highlands of Guatemala. (16) This innovative Voltaic Solar Backpack ($129) is a streamlined bag that can quickly charge all your handheld electronics.

Thank you for stopping by today! I hope you enjoyed "Back To School In Style: 16 Very Cool Backpacks". I love it when you visit the Mindful Shopper!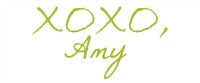 FOLLOW ME:
FACEBOOK | PINTEREST | TWITTER
FREE NEWSLETTER: