I LOVE ice cream. I really do. My all-time favorite treat is a bowl of ice cream with EVERYTHING on it; chocolate fudge, caramel, nuts, cherries, and even peanut butter. I love ice cream so much that I am willing to try (almost) any flavor. I have even tried olive ice cream and sweet corn ice cream. Crazy goodness, right? 🙂
When I saw the wonderful deal on The Cuisinart® Classic Ice Cream, Sorbet, and Frozen Yogurt Makers which I featured in my last post, I couldn't resist a Mindful Lifestyle Page all about scrumptious ice cream recipes!
I have searched for the best of the best recipes. Something for all tastes- something for the chocolate lover, fruit lover, and even the bacon lover! In addition to some beautifully crafted classic recipes, I have also found wonderfully creative gourmet recipes combining amazing flavors, including lavender and honey; cardamon and cherries; and raspberries and thyme.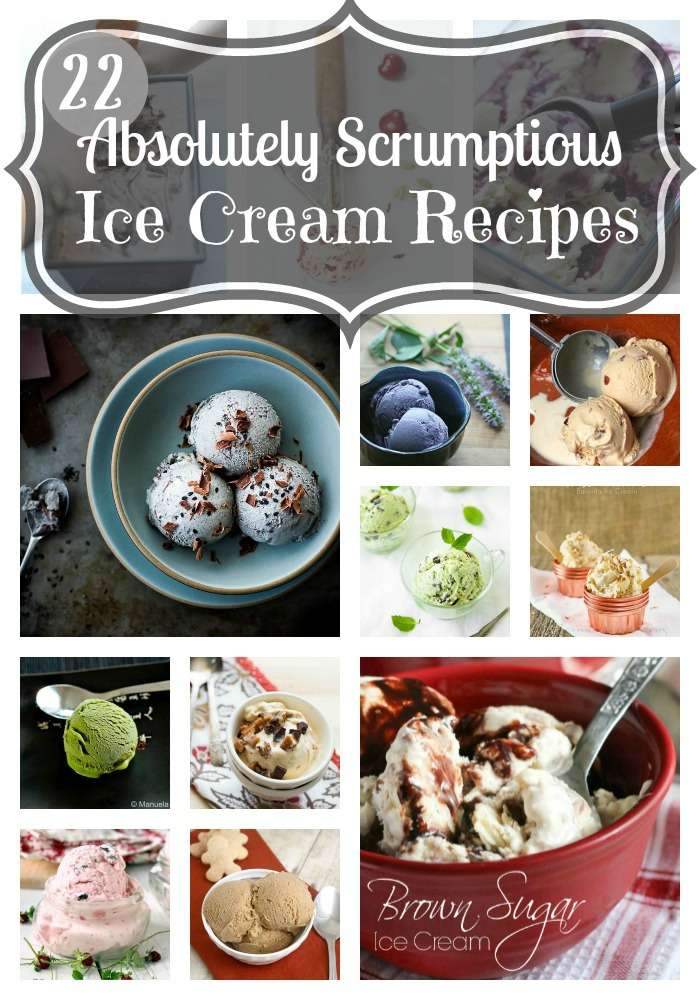 Click here to view these Scrumptious Ice Cream Recipes.
[Since creating The Mindful Shopper I have discovered I can incorporate the mission of The Mindful Shopper into my own life in many ways in addition to shopping. I have found great satisfaction in discovering clever Do-It-Yourself (DIY) projects, awesome decorating ideas, scrumptious recipes, and valuable tips- all about bringing others comfort, beauty, joy, and inspiration. I have dedicated a Mindful Shopper Website Page to showcase some of these great finds called, "The Mindful Lifestyle Page". You can also find the entire collection of these fun finds on my Pinterest Boards.]
You can also find this post linked here:
[Check out The Link Parties Page for more details.]
Serenity Saturday
Life On Lakeshore Drive
Say G'Day Saturday
Made From Pinterest
Skip The Housework Saturday
Small Victories Sunday Linky
Spread The Love
Inspire Me Monday
Snickerdoodle Sunday
FOLLOW ME:
FACEBOOK | PINTEREST | TWITTER
FREE NEWSLETTER: