[Page 2 of 2]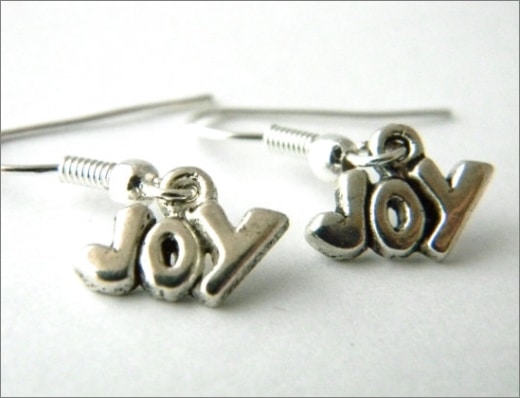 (7)  Share your joy with these lovable Joy Earrings ($7) by Artist Lori Sowers. These joyful charms are made of pewter and dangle from silver colored earring wire.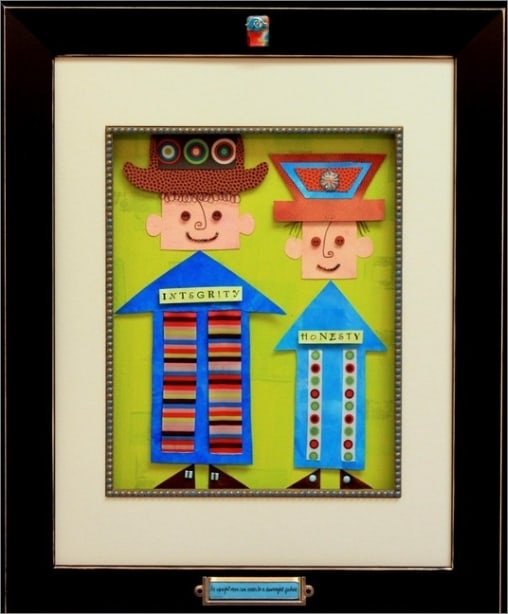 (8) Artist Lucy Ingels inspires us to live an authentic life with Integrity and Honesty. Lucy's wonderful original mixed media artwork is created with such carefully planned details and comes matted, framed, and ready to hang.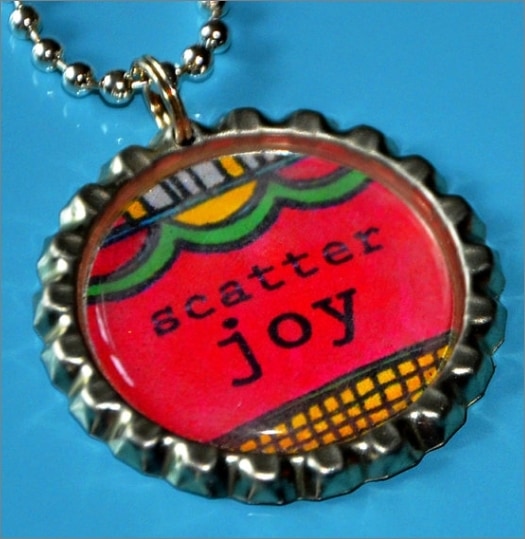 (9) Ahhhh, this Scatter Joy Necklace says so much to me. Scatter joy like you would scatter seeds in a beloved garden, knowing that in time your joy will spread and grow within others. Artist Liv Lane's pendants hang from an 18″ silver nickel-free chain and arrive carefully packaged in an elegant black organza bag, ready for gifting.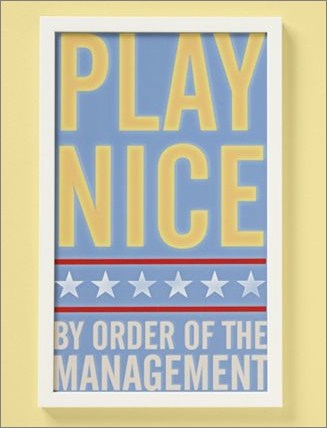 (10) So cute! I can see this Be Nice Artwork (sold out) hanging in a child's playroom. What a fun way of reminding little ones of the importance of being kind to others.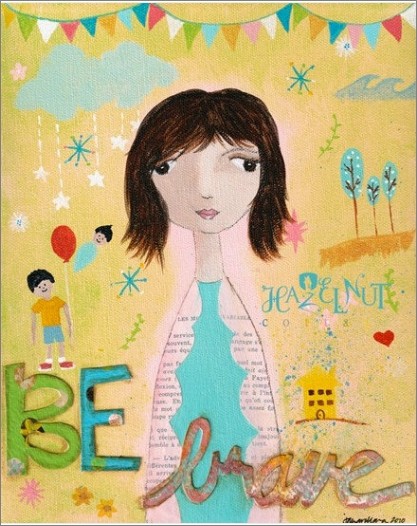 (11) This original artwork by Artist Jan Avellana is a charming reminder to Be Brave at any age.  Being brave in spirit seems to become harder to do as we grow older. I hope this moving print reminds you of the courageous self you once were.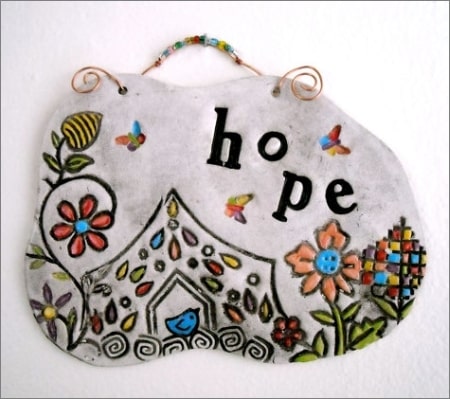 (12)  Artist Kristin Love designs her clay art using stamps, colored stains, and glazes. This House of Hope Clay Art has so many delicate details. What a delightful way to remind you of your capacity to hope! This artwork is stamped with vintage textile blocks from India, as well as Antique Letterpress Stamps.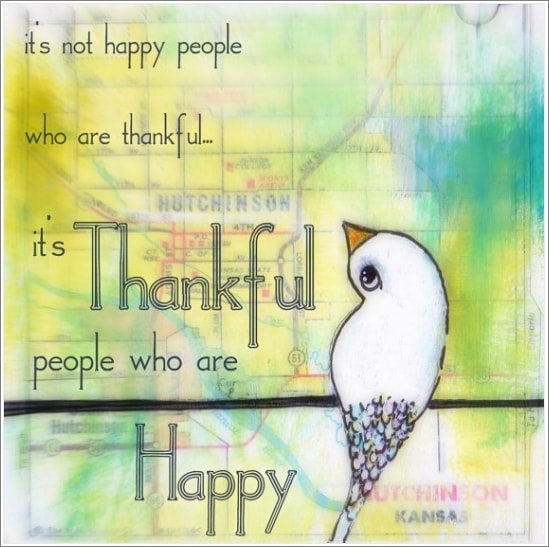 (13) This sweet A Little Bird Told Me Print features the saying "It's not happy people who are thankful, it's thankful people who are happy." This 8×8 print by Artist Kelly Cook is such a lovely expression of happiness.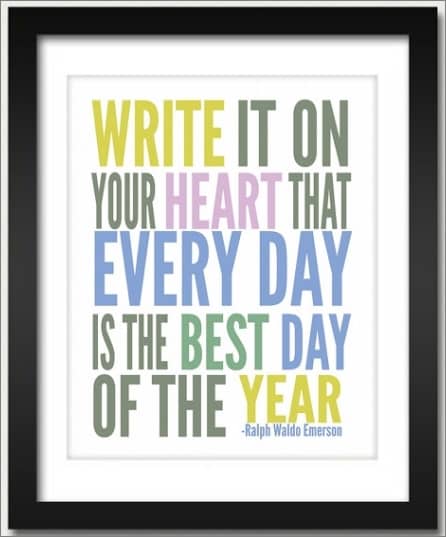 (14) This original art print with the inspirational words "Write It On Your Heart That Every Day is the Best Day of the Year" quoted by Ralph Waldo Emerson is a modern reminder to be thankful and appreciate each day. This Inspirational Print by artists of the Happy Landings studio in Kansas is printed on archive quality paper with a matte finish. (Frame and white matting not included.)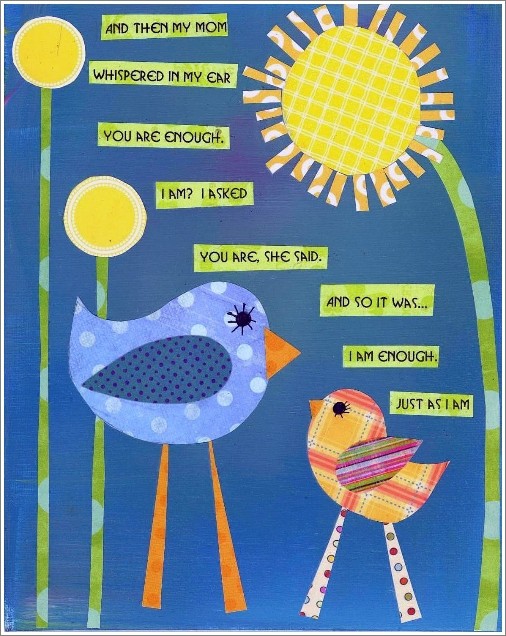 (15) This I Am Enough Print makes me smile. What a touching reminder to live your life courageously and with authenticity because you ARE enough. This delightful piece of artwork is made by artists at 3 Wishes Creations.
Thank you for dropping by The Mindful Shopper! I absolutely LOVE it when you stop by! I hope you enjoyed my post HUMANS BEING…Making It Easier Being Your Best Self!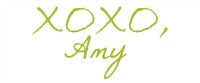 FOLLOW ME:
FACEBOOK | PINTEREST | TWITTER
FREE NEWSLETTER: