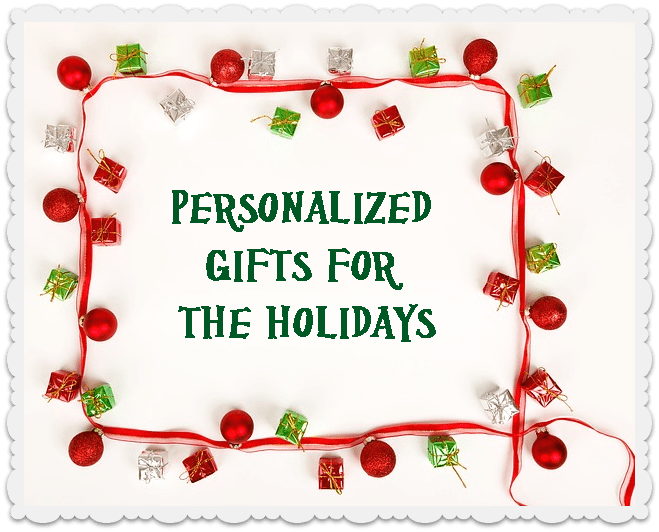 Today's post on The Mindful Shopper is all about personalized gifts for the Holidays. There is nothing like receiving a gift that you know has been created just for you!
Also, today's post is extra special because I am launching a giveaway with a wonderful company called PRINThipsta. We are giving away a Custom Photo Art Print to one lucky winner in a Mindful Shopper "Pin It To Win It" Sweepstakes on Pinterest. Deadline for entry to this PRINThipsta Giveaway is Friday, December 14th. Click here to enter (it is easy and there are options for additional entries)!
Please note The Mindful Shopper does not directly sell the items featured on this blog. Click on the product link to buy, check availability, or learn more about an item of interest.

(1) I LOVE this! PRINThipsta makes it easy for you to create a beautiful handmade Custom Photo Print ($42) using their website or iPhone/iPad app. What a fun and and affordable way to create art from your own photos!
Just pick a photo, crop it into a square, submit it to PRINThipsta, and soon you will receive a 8"x8" print on canvas using archival inks, gallery wrapped like a painting, and delivered ready to hang on your walls!
PRINThipsta is sponsoring a Giveaway with The Mindful Shopper for one lucky winner to win a Custom Photo Art Print! (Giveaway Closed)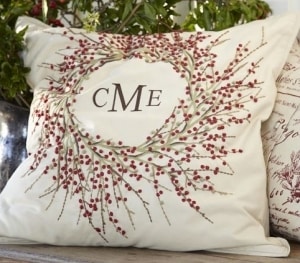 (2) This Berry Wreath Embroidered Pillow Cover (sold out) is a beautiful mix of satin stitches and red-colored French knots. This classy pillow cover is made of pure cotton and reverses to a solid color.

(3) This wonderful Personalized Family Tree Necklace ($25) features a lovely and graceful tree pendant in a matte silver finish. You can add one or two tiny bird charms that will be hand stamped with the initial(s) of your choice. The pendant is attached to a fine silver-plated chain with a lobster clasp closure and is made by artists at Irin Skye.

(4) This fun and bold North Tote ($59) made of 100% cotton chambray also has stitched leather straps with contrast stitching and a magnetic closure.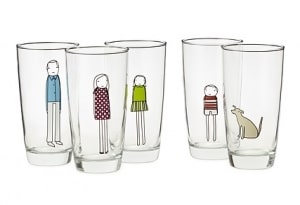 (5) Raise your glass, or rather a whole set of glasses, graced with whimsical illustrations of the entire family. Printing of this fun Family Glassware ($12, per glass) is done using organic inks that are 100% free of heavy metals.

(6) These reversible Rustic Leather Boxed Coasters ($55, set of six) have monogrammed saddle leather on one side and classy natural chambray on the other. They store in their own leather-wrapped box, making them the perfect gift.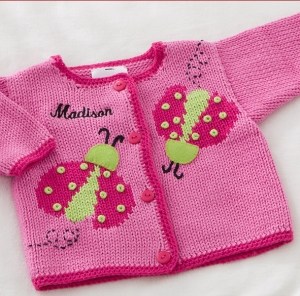 (7) This delightful Ladybug Love Embroidered Handknit Baby Sweater (sold out) is hand-loomed using fine quality 100% Peruvian cotton that is super soft and cuddly.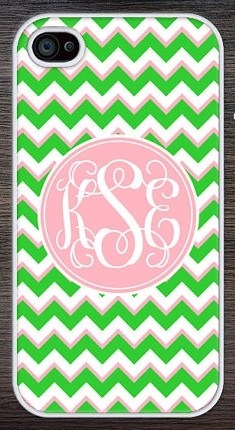 (8) This chic Personalized iPhone Case ($15.95, currently not available) created by Artists at Chic Monograms comes in tons of color and pattern combinations!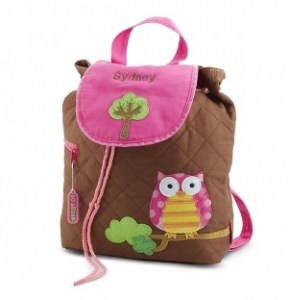 (9) This cute little Pink Owl Quilted Backpack (sold out) will securely hold her precious lunch and other goodies. This sweet personalized pack is fully lined and comes with a magnetic snap closure.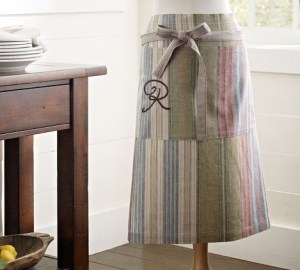 (10) This lovely Carter Stripe Half Apron (sold out) is woven with crisp stripes in an array of colors, and made of a high-quality linen/cotton blend.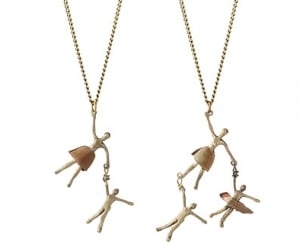 (11) It's amazing how Mom is always there to catch you when you fall! This bronze, Mother and Child Sculpted Necklace ($54-$78) celebrates this unbreakable bond. Each piece is individually forged, cast, and cold-connected by metalsmiths in Florida. Pendants are available with your choice of 1, 2, or 3 children in any combination of boys and girls.

(12) This unscented Glass Monogrammed Candle ($35) is made from a soy wax blend with a 100% cotton wick. The clear glass and metal lid complement any interior, making this a perfect housewarming or hostess gift.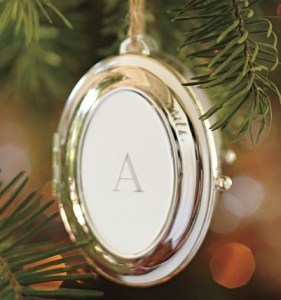 (13) This beautiful Silver-Plated Oval Locket Ornament (sold out) will create a personal spot on the tree for that someone special.

(14) This adorable custom On The Go Handknit Embroidered Keepsake Blanket (sold out) is created with 100% cotton and is machine washable!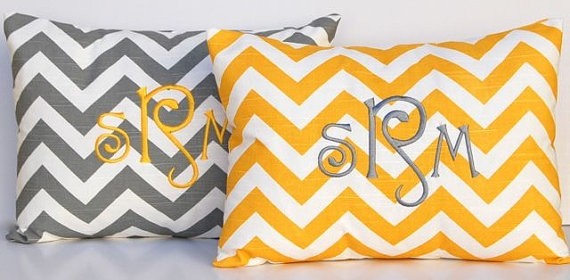 (15) These very cool Monogrammed Chevron Pillows ($35 each) are shown with gray and yellow threads but the monogram can be done in any color you like! These chic pillows are created by artists at Festive Home Decor.

(16) These sophisticated Typographer's Linen Napkins ($45, set of four) are made of 100% linen with a grosgrain ribbon border that offers a pop of color – match or contrast the ribbon with your favorite font.

(17) This cozy Family Embroidered Pillow ($150) piles the whole family onto the couch without cramping your style. This awesome pillow, featuring customized figures for all the characters under your roof, is handmade of cotton and flax by Mary and Shelly Klein in Grand Rapids, MI.

(18) This lovely Personalized Stationery Set ($16) features Artist Stephanie Fizer Coleman's original Library Girl illustration. This set makes a lovely gift for your favorite librarian, teacher, or bookworm. This charming set includes 12 cards, 12 stickers, and 12 envelopes all packaged in a sweet coordinating gift box.

(19) This charming Personalized Jackson Whale Theme Wall Print Set (sold out) includes one of each print with one being personalized with your child's name. Each print is made with archival inks on the highest quality linen paper by artists of Round 321 Studio.

(20) This handmade glass Chevron Patterned Domed Glass Paperweight ($35) is the perfect gift for a business contact or colleague. Create this cool paperweight from a wide variety of patterns, colors, and backing options offered by the seller.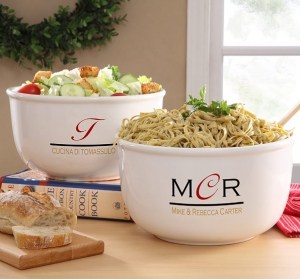 (21) This large Chef's Monogram Personalized Serving Bowl (sold out) holds up to 5 quarts of food and is dishwasher safe. Your favorite chef will love that she/he will never have a lost orphaned bowl left at a potluck again.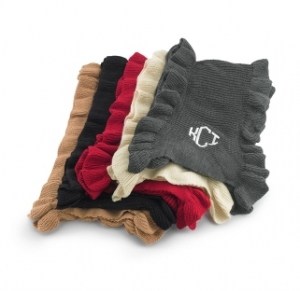 (22) This chic Ruffle Scarf (sold out) is crafted from the warmest wool, with ruffles on each side for added flair.

(23) This modern Engraved Wine Rack
($54.95) can hold up to four bottles of wine in perfect balance. This cool wine rack is made of high-quality wood and features an engraved name or message on the upper rack.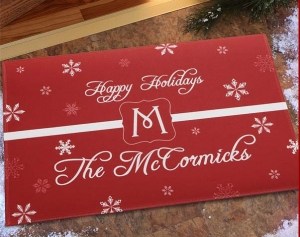 (24) Create an inviting holiday welcome for friends and family with this Winter Wonderland Personalized Doormat (sold out).

(25) This Personalized All Is Calm Throw Pillow ($49.95) is printed with a peace-inspiring line from Silent Night that's guaranteed to make the season bright. Choose from three sizes and four colors.

(26) These playful stoneware Graphic Mugs (sold out) are delightful! Wake up with a cup of coffee, and a shot of red and white. The striped version comes with a sandblasted white monogram of your choice. These fun mugs are dishwasher and microwave safe.

(27) This adorable personalized My Very Merry Christmas Book ($29.95) is a wonderful keepsake hard cover book with sturdy board pages. Any child will love seeing his/her name in print in this wonderful book!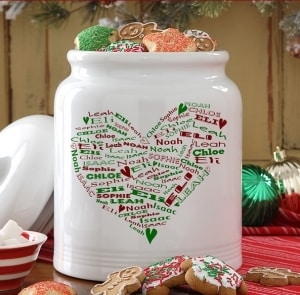 (28) This beautifully crafted chip-resistant Heart of Love Personalized Christmas Cookie Jar (sold out) is artfully designed with a heart that is made up of any 8 names you choose! Pick from 4 color combinations….red/green, pastels, neutrals, and black/grey.

(29) This fun Personalized Gingerbread House (sold out) is shipped right from the baker in California to your home, complete with a personalized welcome mat.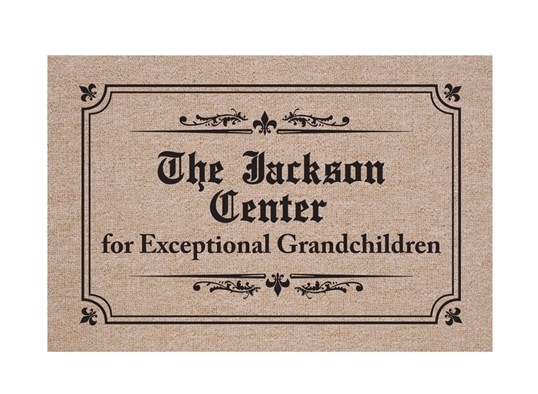 (30) This fun Personalized "Center For Exceptional Grandchildren" Doormat ($29.95) proves exceptional grandchildren aren't just born; they're made by exceptional grandparents, of course!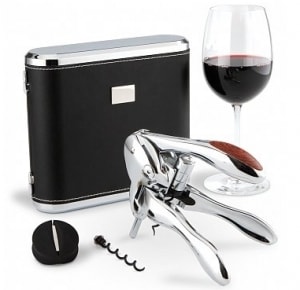 (31) This professional model Monogrammed VIP Silver Wine Opener
($59.95) features a rugged die-cast design with a smooth precision metal gear mechanism.

(32) Even Fido deserves a little fun this year! This noble Engravable Silver-Plated Dog Tag (sold out) slips easily onto your dog's collar and will make your favorite buddy feel like a king.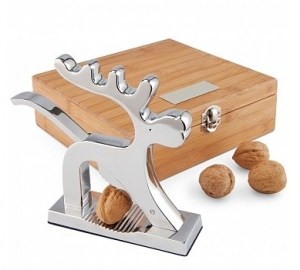 (33) This festive Reindeer Nutcracker Gift Set
($29.95) features a solid metal reindeer and arrives in a bamboo keepsake box accented with an engraved plaque.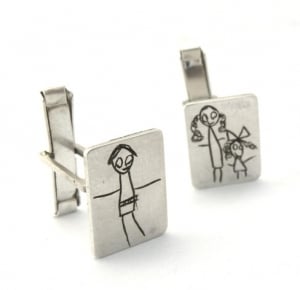 (34) These sterling silver Custom Cuff Links ($86) are super cute and created from your child's drawings. I adore this item so much that I decided to feature it today even though it may not be able to arrive by Christmas. (Please see the shipping information provided by Designer Muriel Mujoas Jewelry in Argentina.) If it will not arrive by Christmas, I suggest having the kids draw their artwork and wrap that artwork with a picture/description of these fun cuff links so that Dad will know all about this very cool custom gift he will soon be getting.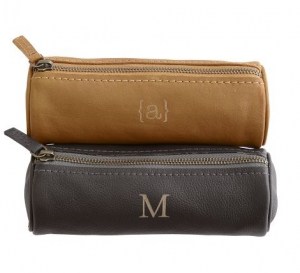 (35) This classy Everyday Leather Mini Roll (sold out) is a great carryall for small, important items. The zipper closure and linen lining keep things safe and contained.

(36) This Classic Monogrammed Cashmere Robe ($379) is the unparalleled ultimate in loungewear – cashmere is known to provide excellent insulation, making this the perfect robe for chilly weather. It comes in a unisex design in small, medium, or large sizes.

(37) This stunning Personalized White Agate Druzy Necklace (starting at $55) is made with a bezel set druzy drop with 16k gold-plated personalized hand-stamped leaves. The stone is bezel set in Sterling Silver with a heavy layer of 18k gold. Made by Artist Masha of Delezhen Jewelry.

(38) This Modern Custom Digital Wall Art ($15) is a fun and easy way to give a personalized gift! This cool print is a digital design that features a colorful chevron print background and a heart warming quote that will be sure to bring a smile to everyone who enters your home. Once the image is designed by Artist Jenna Taliaferro, you will receive the design in a .jpeg format by e-mail. It is designed to print beautifully on an 11×14 piece of photo paper, card stock, or canvas. Once you purchase the image, it is YOURS! You are free to print, share, and reproduce the image any way you like!

Thank you for dropping by The Mindful Shopper! I absolutely LOVE it when you stop by! I hope you enjoyed my post all about Personalized Gifts!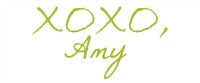 FOLLOW ME:
FACEBOOK | PINTEREST | TWITTER
FREE NEWSLETTER: