Ok Mindful Shoppers, we are going to get a little deep here, and if that is not your thing, no worries, just jump past the post introduction and go straight to the cool items featured below. I won't be offended. If you don't mind getting deep, then hang out with me for awhile as I introduce the purpose behind my post today on the Mindful Shopper.
Ahhh, the human "race", we seem to always be striving to find ways to be better, a better version of ourselves. And though I am all for purposeful living, I think somehow in this process we can get lost in negative self talk and society's ideals of what constitutes the best version of ourselves.
 We sometimes find ourselves working to be better in "superficial" areas of life such as trying to be richer, smarter, better looking, more successful, etc. Though these things have a place in our world, they likely ultimately won't matter in The End.
 With our best intentions we focus on meaningful things that we strive to be, such as a better spouse, friend, parent, sibling, employee, child, employer, neighbor, etc. Though these roles have purpose and meaning, the list can be never-ending and fulfilling them can seem overwhelming.
I recently decided to cut through the clutter and discovered that ultimately the meaningful ways of becoming a better version of yourself can be broken down into six attributes or mottoes: Be Kind, Be Authentic, Be Courageous, Be Joyful, Be Hopeful, and Be Thankful.
I believe if we could focus daily on these mottoes, we would ultimately become a better version of ourselves– a better spouse, friend, sibling, etc. Further, we may even find that we become smarter, more successful, etc. as an indirect benefit of the positive changes that we have made in our lives.
So, try a little exercise with me for the next three weeks. I want you to pick one, two, or three of these six mottoes and make them your own. (I have picked these three mottoes for myself; Be Courageous, Be Authentic, and Be Thankful.) Every morning when you wake up, ask yourself, "What can I do today to fulfill these mottoes?" And when you go to bed, ask yourself "What did I do today to fulfill those mottoes?" Research shows that it takes approximately three weeks to make a habit, so lets start working on some habits that could change our lives!
Here are a few special items that I have chosen that speak to me and remind me of these six mottoes. Take a peak and see if any of them ring true for you.
(1) This picture is my inspiration for today's post. There is something so comforting and inspiring about this beautiful picture. Hello Courage is by Artist Kelly Rae Roberts and is from her collection of Decorative Laptop Skins ($21). I plan on buying this lovely item to remind me that courage is a choice that we all have.
Please note The Mindful Shopper does not directly sell the items featured on this blog. Click on the product link to buy, check availability, or learn more about an item of interest.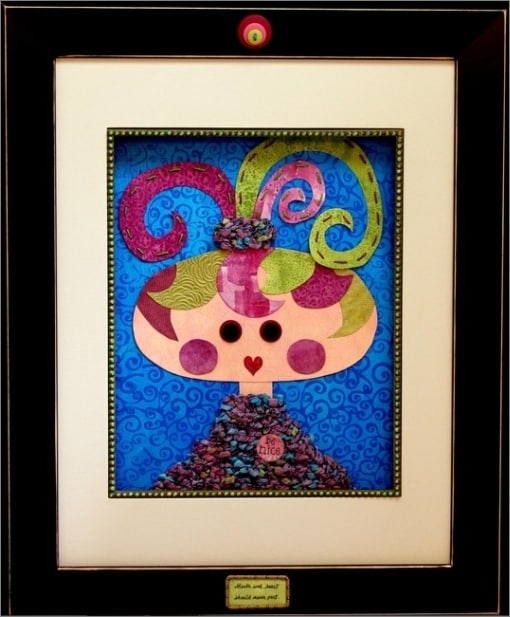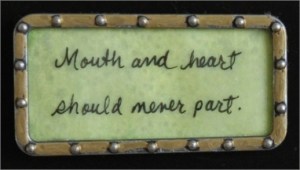 (2) This lovingly-created original mixed media artwork Be Nice by Artist Lucy Ingels is a delightful reminder of the importance of showing kindness in your words and actions. This one-of-a-kind piece of art is created with hand-painted papers, buttons, embroidery floss, knitted pieces, and a metal adornment.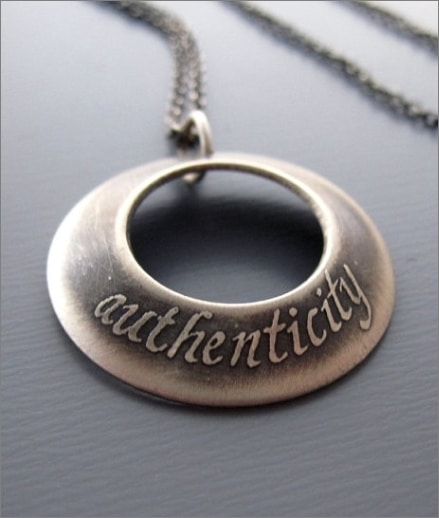 (3) Wear this chic sterling silver Authenticity Necklace as a reminder of the importance of living each day in truth and transparency. This necklace by Artist Lisa Hopkins features the word "authenticity" that is hand written in calligraphy and etched along the edge of an open circle pendant. Display the words or let them be your secret, held close to your heart.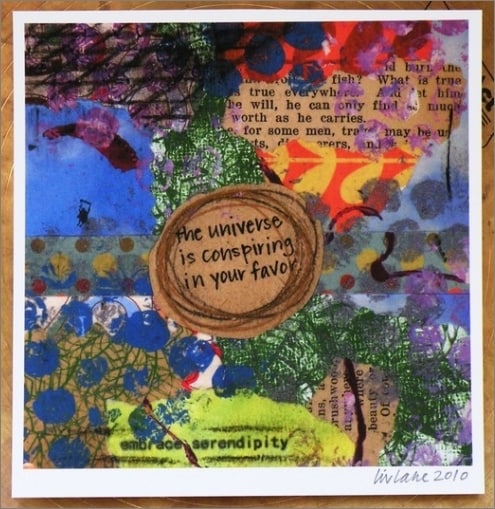 (4) How can you not be hopeful, authentic, and courageous when you believe the positive affirmation on this beautiful Abundant Universe Print by Artist Liv Lane? Liv Lane is known for her thoughtful artwork full of carefully chosen objects and words symbolizing the beauty that can be found around all of us.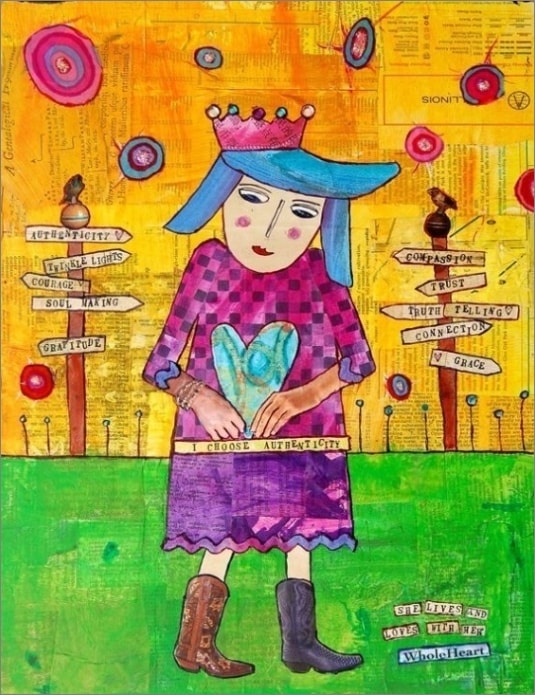 (5)  This "She Lives and Loves with Her WholeHeart" Print is a 8 x 10 reproduction of Artist Allison Strine's delightful original mixed-media work. This print makes me smile as it serves as a great representation of the affirmations for my post today. (I love that she is wearing two different colored boots- living authentically, unafraid to be or look silly in this sometimes too serious world!).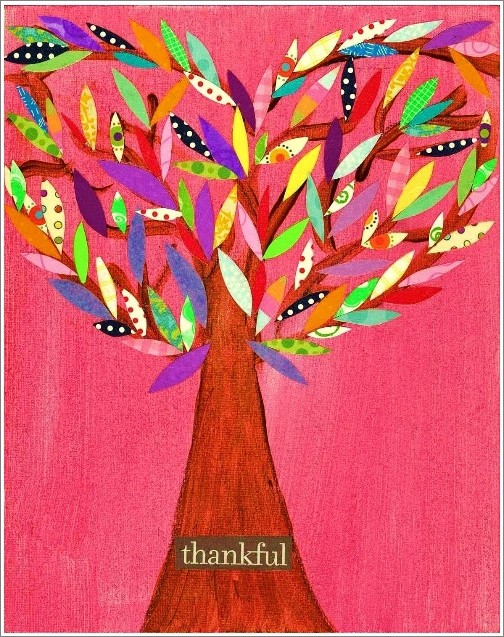 (6)  This Thankful Heart Tree Print by artists at 3 Wishes Creations is is a grand and colorful creation to remind you of the importance of being thankful. It is printed on premium acid-free matte 8 x 10 inch photo paper.