Gadgets For A Restful Night and Happy Morning: Top Gadgets For Sleep
In a poll by the National Sleep Foundation, more than half of those polled reported that they experience sleep problems regularly. Sleep issues are very common and if they don't directly affect you, they may affect someone else in your family and therefore you are often indirectly affected by this frustrating problem.
I believe our ability to find happiness and joy in our lives is directly affected by how aware we are of "the moment". That ability to identify and be present in the moment is often affected by how rested we feel during the day. My goal today is to provide you with a list of cool gadgets to bring restful nights and happy mornings to you and your loved ones.
Sleep Well…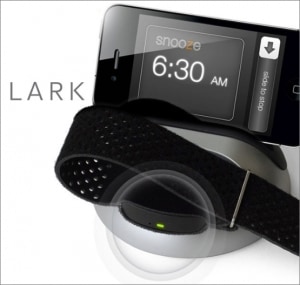 (1) The LARK Wristband Sleep System ($99) gently wakes you from sleep without disturbing the person lying next to you. The LARK wristband also has a sleep sensor that measures and analyzes your sleep patterns and lets you track these patterns wirelessly.
Please note The Mindful Shopper does not directly sell the items featured on this blog. Click on the product link to buy, check availability, or learn more about an item of interest.
(2) This Marpac Sleep Machine ($59.95) is a "must-have". The Marpac slogan is, "What serious sleep is all about", and I believe they know what they are talking about! I love my DS (double speed) Marpac Sleep Conditioner which I have owned for a couple of years. This simple yet ingenious gadget was developed almost 50 years ago, and is still one of the most recommended sleep sound machines. It creates the soothing sound of "white noise", using two movable panels that you can reposition to modify the tone and intensity of the machine to fit your needs. It has been proven to effectively block noises at a broad range of frequencies.

(3) Experts recommend that you use orange base lighting (on your phone, computer, and in your bedroom) in the evenings to help your mind and body relax before going to bed (and blue based lighting during the day to energize you). Computer software by f.lux offers a free download for your computer that makes the color of your computer's display adapt to the time of day, warm at night and bright during the day.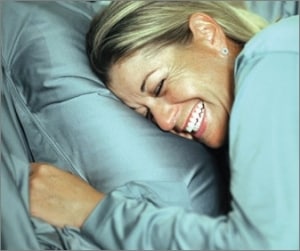 (4) Sheex Luxury Bedding ($159-$219) was developed by two former elite athletes using the finest professional-quality athletic fabrics. Traditional sheets trap heat and can disrupt sleep. Sheex luxurious and durable bedding has temperature control and wicking properties to keep you dry and comfortable.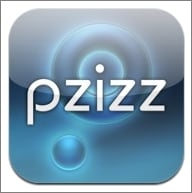 (5) The Sleep App ($5.99) by Pzizz for iPhone uses instrumental music, voices, and ambient sounds to gradually tranquilize your mind into a deep sleep state. There is also Pzizz Energizer App ($5.99) which helps you wake up more energized.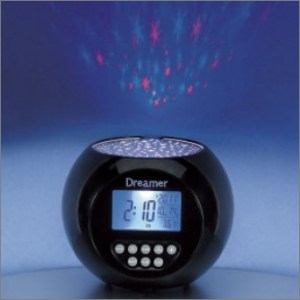 (6) This Sweet Dreams Starry Night-Light Clock ($21.95) will transform any bedroom ceiling into a enchanted star-filled sky. This charming alarm clock also features 10 soothing sounds to lull kids to sleep or gently wake them in the morning.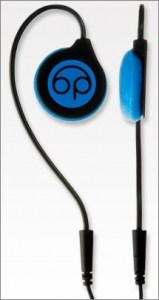 (7) These Bedphones ($29.95, on sale for $19.95) are earphones designed for sleep. They are less than 1/4″ thick, so that you can barely feel the soft, foam-covered speakers lying flat against your ears. Bedphones are compatible with all devices that accept a standard headphone plug.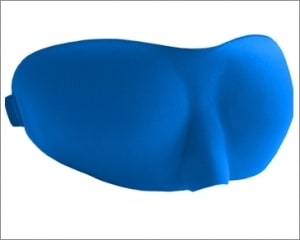 (8) This modern Sweet Dreams Eye Mask ($8.95) is light and molded for full comfort and excellent light blocking technology. This mask can be conveniently folded and comes with complimentary drawstring carry pouch and earplugs. It is available in blue, black, and red.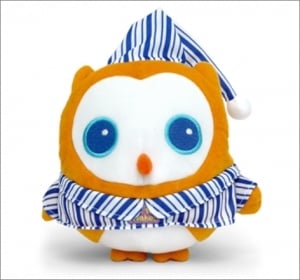 (9) The programmable OK To Wake Owl ($33, on sale for $28.95) helps to teach kids when it is time to wake up. This cuddly plush owl's face has a programmable night light that glows a soft yellow to comfort children at night and then lights up green ("OK to wake!") in the morning at a programmed time. It can also be set for nap time.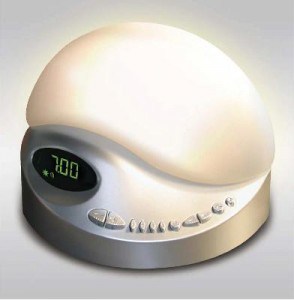 (10) This SunRise Alarm Clock by BioBrite ($149.95) has brightened my mornings! For as long as I can remember, I have had a difficult time waking up in the morning. This changed after I got this wonderful alarm clock. It gently wakes you up with soothing light that simulates a sunrise. This particular version of the BioBrite SunRise Alarm Clocks includes a FM radio with several preset buttons, a back-up audible alarm, snooze option, smart display that dims at night so it won't disturb your sleep, and a nightlight option. This alarm is also a nice option for those with limited hearing abilities, or who are not as sensitive to audio stimuli as they are to visual stimuli.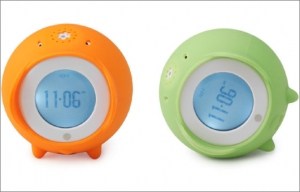 (11) If you are worried a simulated sunrise just won't do the trick, this jumping and rolling alarm clock will definitely be your answer. This Tocky Alarm Clock ($138, on sale for $69.00) will jump from your nightstand and roll away to get you out of bed. With Tocky, there's never a dull morning. He's outfitted with a microphone so that you can record your own sounds and upload your favorite tracks. Tocky comes in 5 great colors. This would be a great tool to get those teenagers out of bed (which should surely bring YOU joy no matter how well you slept the night before :)).

Thank you for dropping by The Mindful Shopper! I absolutely LOVE it when you stop by! I hope you enjoyed my post all about Top Gadgets For Sleep!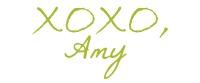 FOLLOW ME:
FACEBOOK | PINTEREST | TWITTER
FREE NEWSLETTER: