[Page 2 of 2]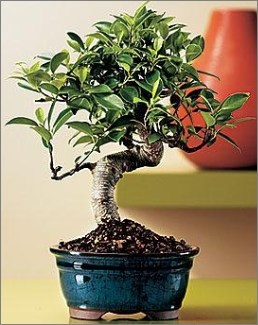 (11) This Golden Gate Ficus Bonsai ($39.99) is approximately 4 years old, and a fitting present for any treasured friend. This bonsai is a tropical plant and will thrive in a sunny area (indoors near windows facing southeast or west). Care instructions are included.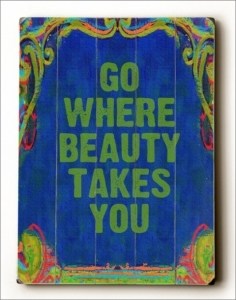 (12) This inspirational "Go Where Beauty Takes You" Art ($90) is made from an original acrylic painting by Artist Lisa Weedn, printed with archival ink on wood, and signed by the Artist.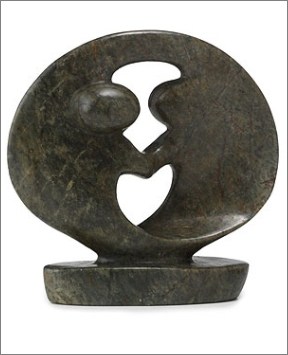 (13) This Dancing Couple Sculpture ($68) is beautifully hand-carved by Shona Artisans of Zimbabwe from one solid piece of stone. This understated but stunning sculpture from a collection of sculptures known as "Ukama" or "Loving Family" are examples of African art symbolizing unity and the shared spirit of the family.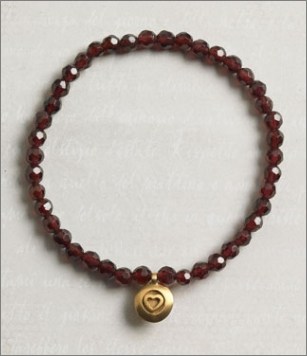 (14) Beautiful, deep red garnet beads, the stone of inner strength, are hand-faceted and highlighted by a gold-plated brass heart charm on this From the Heart Bracelet ($30, currently not available). All proceeds from the sale of this bracelet benefit Ramana's Garden, a place providing a home, education, and care for needy children in India.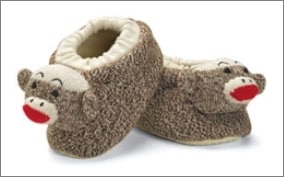 (15) These adorable Sock Monkey Slippers ($24, currently not available), inspired by the classic knit dolls, are a whimsical way to keep little feet warm while feeling loved.
(16) Made in the Harry and David bakery, this exclusive Red Velvet Collection ($29.95, currently not available) was created to deliver a rich, buttery taste in a perfectly decadent package. This scrumptious gift box contains truffles, petits fours, whoopie pies, and coffee; all with the distinctive red velvet flavor.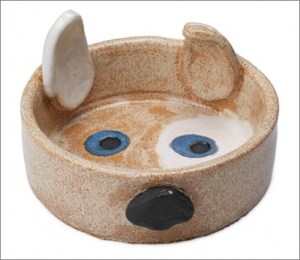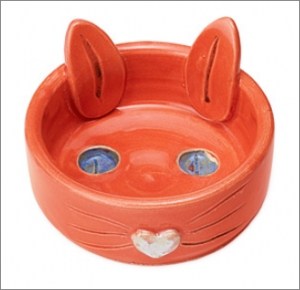 (17) Show off your love for your pet with these darling pet food dishes (Buster Bowl ($48) and Cat Face Bowl ($24, currently not available). Artists Jo-Ann and Gerald Warren have hand-crafted these stoneware dishes using non-toxic glazes that are dishwasher safe and intended for dry food only.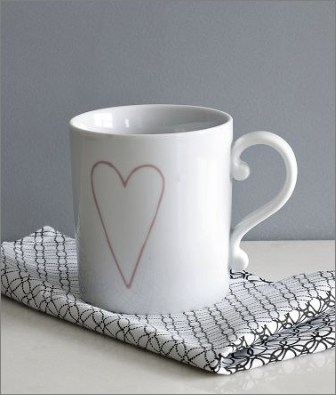 (18) This charming white porcelain Heart Mug ($6, currently not available) will add a little sweetness to any coffee or tea. It is adorned with a simple sketch of a pink heart and is microwave and dishwasher safe.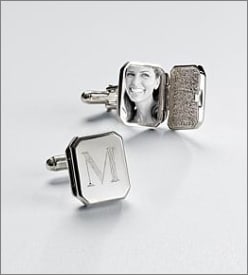 (19) These classy Locket Cuff Links ($119.95) made of sterling silver hold two tiny photos of loved ones. A single initial may be engraved on the cuff links.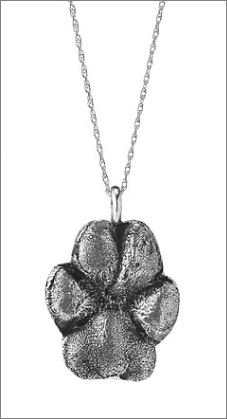 (20) What a unique way to show your love for your pet with this custom, Sterling Silver Paw Print Necklace ($220-$240, currently not available). Once you order the pendant, you will receive a special kit with the materials and instructions for making a mold of your pet's paw. All components are non-toxic, and the process is simple and safe. You then mail that mold to the artist, who casts the pendant and engraves your your pet's name (up to 12 characters) on the back of this precious pendant.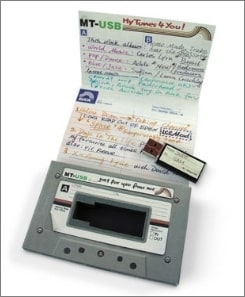 (21) I love the idea of this Mixtape USB Stick ($30, on sale for $19.50)! Here's a modern day through-back to the magic of the good old mixed tape. Now declaring your love with music is as easy as downloading music to this USB stick, placing the stick inside this cassette tape style holder, and writing your playlist on the cover. Presto! This gift is sure to bring smiles!

Thank you for dropping by The Mindful Shopper! I absolutely LOVE it when you stop by! I hope you enjoyed my post All For Love and Love For All!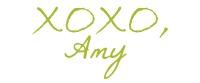 FOLLOW ME:
FACEBOOK | PINTEREST | TWITTER
FREE NEWSLETTER: