Hello Mindful Shoppers!
I am sorry I haven't posted lately. I have embarked on a wonderful journey the last few weeks. I joined an e-course called How To Build a Blog You Truly Love which is developed by the one and only Liv Lane from Minneapolis.
I am learning so much and will be bringing all that I have learned to the Mindful Shopper blog in the near future.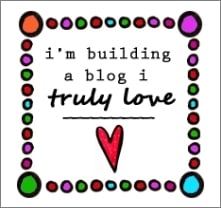 FOLLOW ME:
FACEBOOK | PINTEREST | TWITTER
FREE NEWSLETTER: