Disclosure: This post is part of a campaign with Lennox® and Sverve. All opinions are my own. #LennoxArtProject #LennoxIsChangingHVAC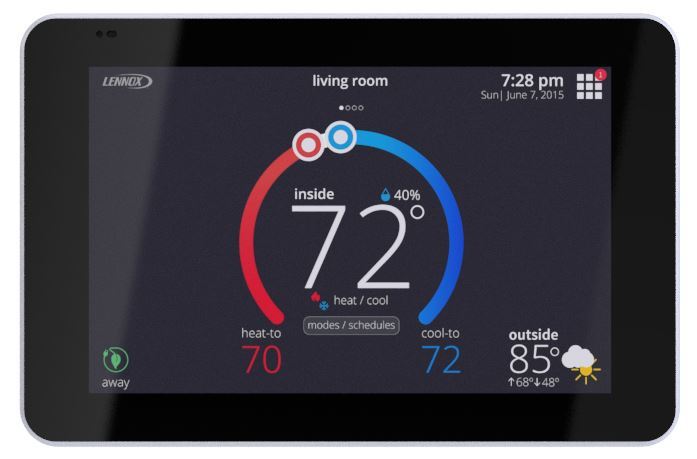 Lennox, a highly trusted brand and creator of The Ultimate Comfort System™, a cutting-edge heating, ventilation, and air conditioning (HVAC) system, has created the iComfort® S30, a wireless-enabled smart touchscreen thermostat.
One of the most important aspects of making a house feel like a home is comfort, and the key to being comfortable is being able to adjust the temperature, humidity, and air quality in your home at the touch of a button. Lennox has achieved this and more with its iComfort® S30 smart thermostat.
iComfort® S30 Thermostat Technology:
1) The Smart Away Mode
The Smart Away™ mode uses your mobile phone's GPS to sense when you come and go, adjusting the temperature accordingly to save energy and maximize your comfort.
2) The FEELS LIKE™ Temperature Smart Thermostat
The FEELS LIKE™ temperature takes into account temperature AND humidity to make your home feel like it's supposed to feel.
3) The Allergen Defender
The Allergen Defender monitors the 7-day air quality and pollen levels of your local ZIP code and automatically turns the fan on to clean your home's air when outdoor levels are high.
4) Remote Control of Your Home Environment
Monitor and adjust the temperature in your home from anywhere in the world using the iComfort App and your smartphone, tablet, or any other web-enabled device.
5) Light & Motions Sensor
The iComfort® S30 monitor automatically adjusts brightness to match indoor lighting levels and brightens when you approach it for greater visibility.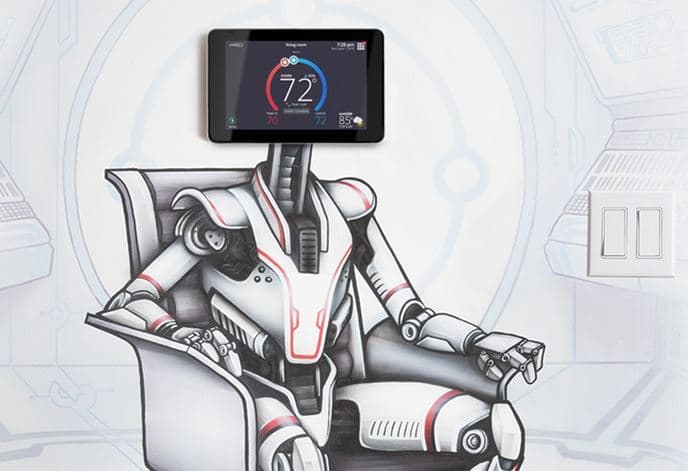 The Muralists
Lennox has enlisted the help of the extremely talented artists from A'Shop, an artist-run production company specializing in graffiti murals and street art. They have created this cool Robot to illustrate the functionality of the iComfort® S30 Smart Thermostat.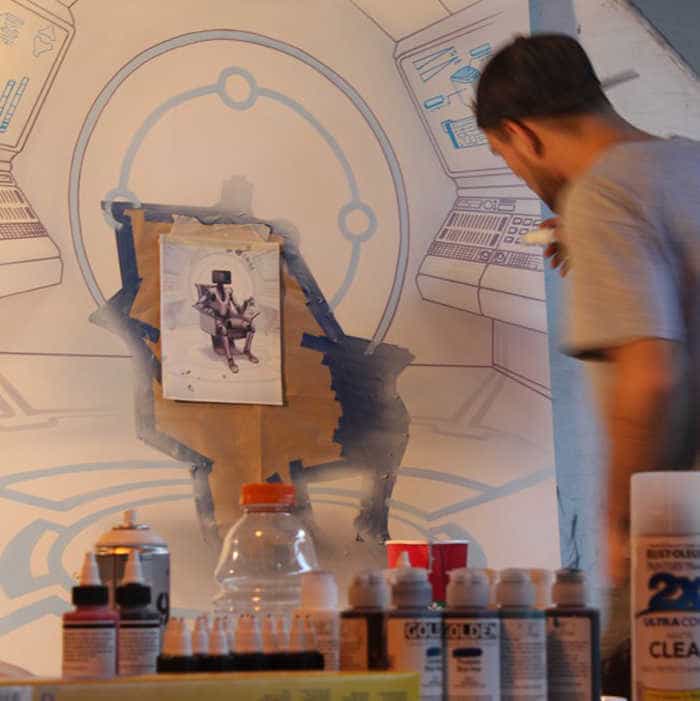 Check out this behind-the-scenes video showing the A'Shop artists creating the robot mural.
Learn more and connect with Lennox on Facebook, Instagram, and Twitter.