Guide To Improving Your Website Speed: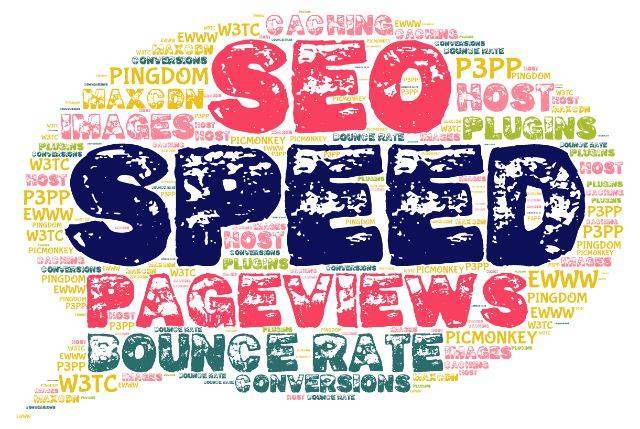 When I started blogging, I had no understanding of how to develop a website. I loaded my blog with plugins and large image files, and paid no attention to the actual website function. Eventually, I ended up with a very slow website with page load times greater than 20 seconds!
With lots of reading and experimentation, I learned how to successfully reduce the page load time on my website (now usually <2 seconds). Today, I am sharing with you the key strategies and tools I used to achieve this dramatic change in my website speed.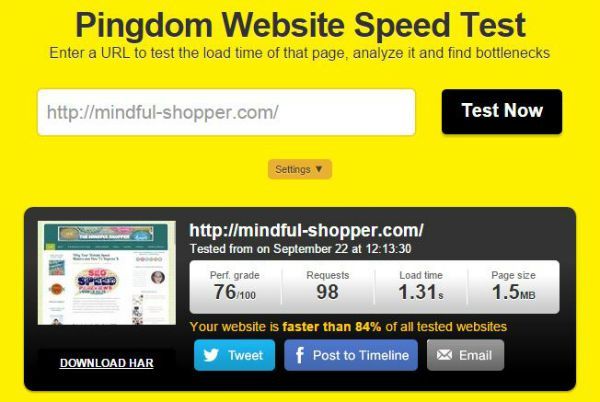 Pingdom.com Speed Test For The Mindful Shopper, 9.22.2015
Below is a graph from Pingdom.com (I will explain Pingdom later), showing the change in my website speed after implementing these key strategies and tools. One thing I should note, last week I updated a few plugins which resulted in the spike in page load speed you see near the end of the graph (of course this happens at the time I am publishing a post about website speed). 😉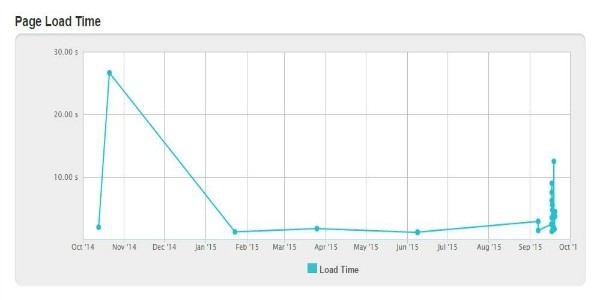 Graph of Mindful-Shopper.com Page Load Times | Courtesy of Pingdom.com
Why Should You Care About Website Speed?
Google uses speed as a factor in determining its ranking algorithm. Also, a faster website improves user experience and results in:
longer visits
lower bounce rate
more conversions
greater reader engagement
All of these factors result in more pageviews. Who doesn't want more pageviews?
What Is The Ideal Website Speed?
According to Kissmetrics.com, 47% of consumers expect a web page to load in 2 seconds or less and 40% of people abandon a website that takes more than 3 seconds to load.
How To Measure Your Website Speed: