Through my association with BrandBacker, I received a free sample of OZ Naturals Vitamin C Serum for review purposes. All opinions are my own.
ABOUT OZ NATURALS
OZ Naturals co-founder and certified esthetician, Angela Irish, believes that healthy skin comes from taking care of the inside and outside of our bodies. I agree. It is with this philosophy that she has created high quality skincare products without using parabens, sulfates, mineral oils, lanolin, or gluten.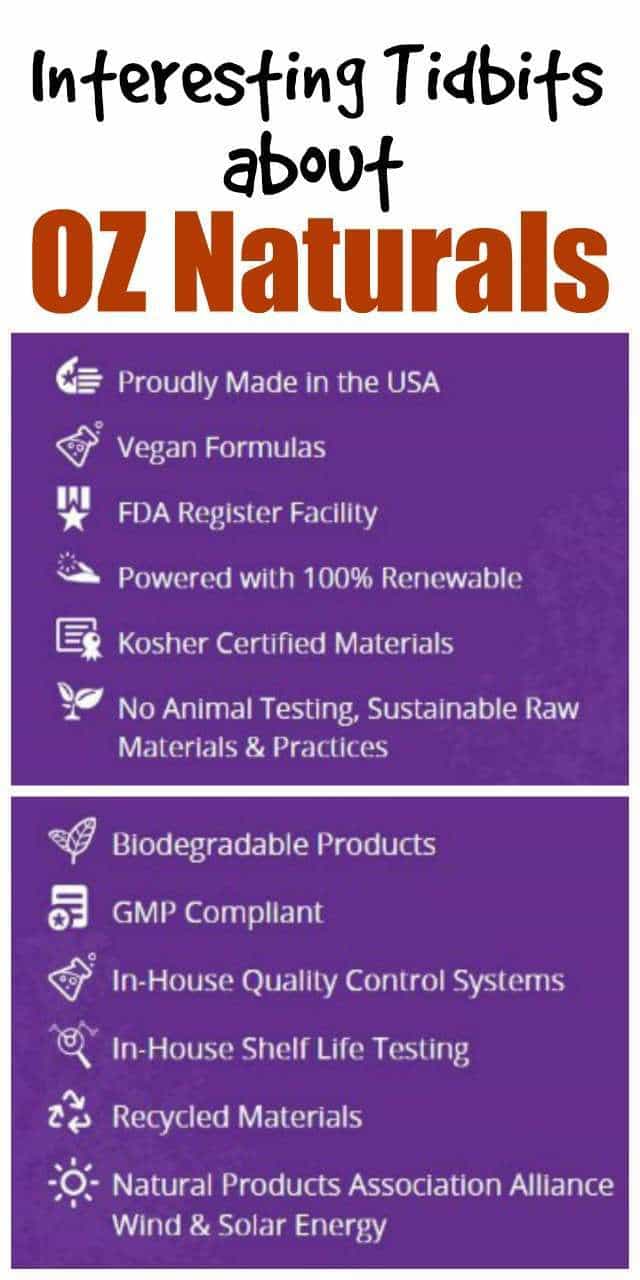 VITAMIN C SERUM
OZ Naturals Vitamin C Serum is widely considered to be one of the most effective organic vitamin c serums available. It has been featured in many magazines, including the 2014 Beauty Breakthrough Edition of Elle Magazine.
The OZ Naturals Vitamin C Serum contains 20% Vitamin C serum + vegan hyaluronic acid. It is made in the USA with cruelty-free testing, using high-quality ingredients without parabens, sulfates, or alcohol.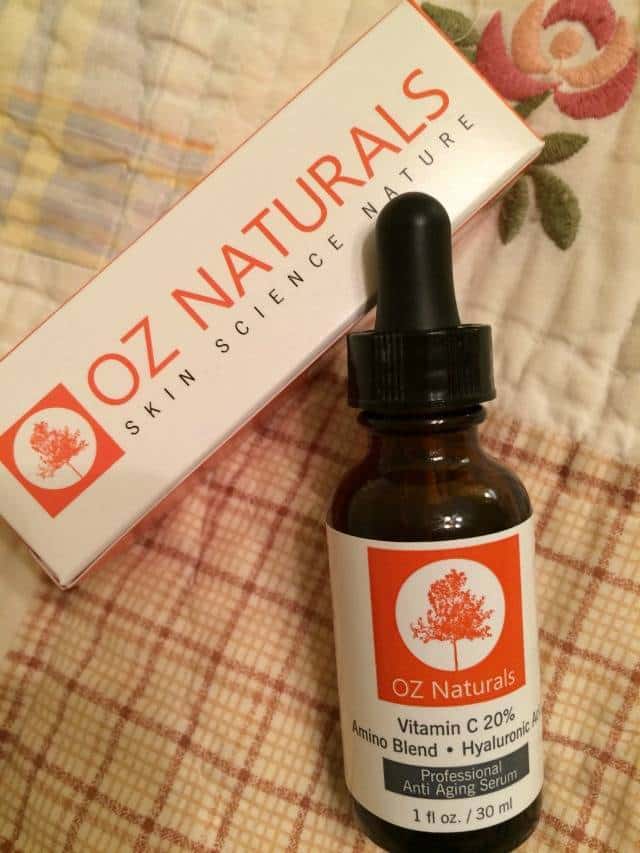 MY REVIEW
OZ Naturals is a top seller on amazon.com and it is easy to understand why. They really have a clear understanding of how to create high-quality products using eco-friendly practices and premium ingredients. I was very pleased with this product and would definitely recommend it to my readers.
Upon first use of this product, I felt a nice firmness to my skin, similar to the effect of a toner without skin irritation. After only 10 days of using this serum, areas of discoloration on my skin appeared slightly less noticeable. I am looking forward to seeing further improvements in my skin over time with continued use of this product.
My pictures aren't the best and the one on the top is a little blurry and darker; nevertheless, they do show the improvement that I noticed especially in the spot at the point of the arrow. (Don't pay attention to the red spots on the right side of my hand as these are scars.)
[One special note from personal experience. You should use sunscreen to protect your skin and to realize full benefit from any serum, moisturizer, etc.]
WHERE TO BUY THIS PRODUCT
You can buy OZ Naturals Vitamin C Serum from Amazon.
FOLLOW OZ NATURALS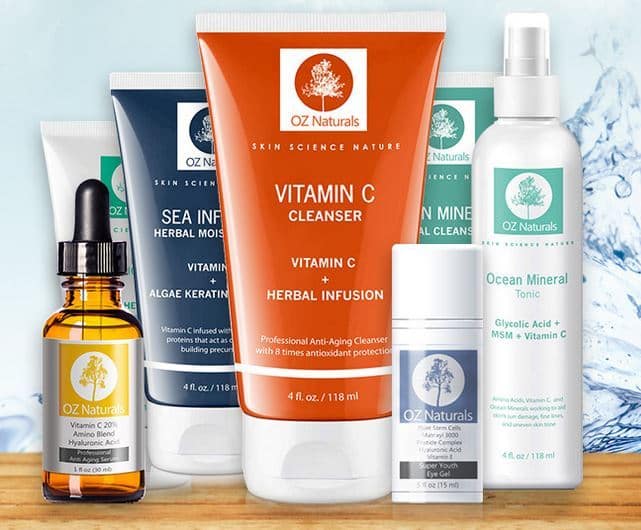 Thank you for dropping by The Mindful Shopper! I absolutely LOVE it when you stop by! I hope you found my review of OZ Naturals Vitamin C Serum helpful. If so, please share some support on Facebook by clicking below.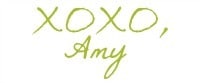 STAY CONNECTED:
[DISPLAY_ACURAX_ICONS]
SUBSCRIBE TO THE NEWSLETTER: