Enter here for The Mindful Shopper VIP of The Month Sweepstakes! Become the VIP of The Month and get exclusive access to your very own personal online shopper (me! :)) during the month of your VIP status. You will also be automatically entered for your chance to become The Mindful Shopper VIP of The Year to win a $200 VISA Gift Card!
No purchase is necessary to enter or win. The Sweepstakes is open to anyone 18 years or older, as of the date of entry. The Sweepstakes is void where restricted or prohibited by law. The odds of winning this Sweepstakes depend upon the number of eligible entries received by the deadline of the Sweepstakes. The Winner will be randomly drawn from the Sweepstakes entries.
Helpful Hints For The Sweepstakes Entry Form:
There are multiple options for entry in the Entry Form below- you can pick which entry options you want to use, or do all of them
If you have already done an entry option in the past, for example: "like the Mindful Shopper on Facebook"- make sure to use this as an entry for the Sweepstakes
Don't forget about the two options for daily entries ("Pin A Mindful Shopper Image" and "Share This")- they are an easy way to increase your number of entries which improves your odds of winning
Also, once you have entered the Giveaway, a box will appear that will give you a special URL address that you can share with your friends. For each friend that enters the giveaway from your referral, you will receive 1 bonus entry, up to 10 bonus entries!
AND THE WINNER FOR THE VIP OF THE YEAR IS…
Congratulations Doreen L!
Congratulations to these previous VIP of The Month Winners:
 Rose H., Pam B., Danielle K.F., Stephanie P., Reynante C., Jim B., Doreen L., Black A., Judith S., Denise L., and Jim S.
The Mindful Shopper VIP Sweepstakes
The Monthly Sweepstakes Starts: the 16th of each month, 08:00 am CST

The Monthly Sweepstakes Ends: the last day of each month, 11:59 pm CST

The Prize: 1) Automatic Entry for The Mindful Shopper VIP of The Year Sweepstakes to win a $200 VISA Gift Card (winner randomly drawn from the previous VIP of The Month winners and announced December 16th, 2013) 2) Exclusive access to Your Very Own Personal Shopper during the month of your VIP status (see details)

The Monthly Winner will be randomly drawn from the Sweepstakes Entries and announced on The Mindful Shopper website the 1st of each month

Enter the Monthly Sweepstakes through the above entry form. There are options for multiple and daily entries (yippie!)!

You can even earn bonus entries by sharing this giveaway- one extra entry for each person you encourage to enter the giveaway. You can earn up to 10 extra bonus entries!
The 2013 VIP Sweepstakes is now closed.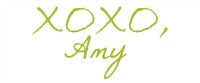 FOLLOW ME:
FACEBOOK | PINTEREST | TWITTER
FREE NEWSLETTER: