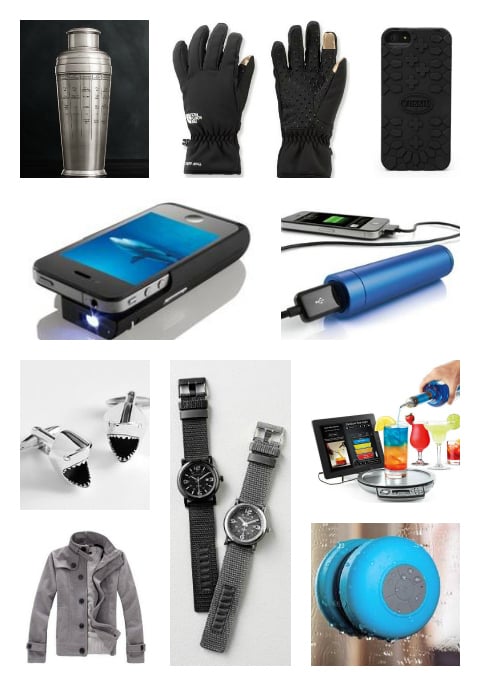 [FIRST ROW] Vintage Silver Recipe Cocktail Shaker ($69). The North Face Etip Apex Gloves ($55)- allows you to work on touchscreen devices. Estate iPhone 5 Case (sold out).
[SECOND ROW] Pocket Projector for iPhone 4 and 4S ($299.99, on sale for $99.99). Mobile Power Charger ($50).
[THIRD ROW] Shark Cufflinks ($120). TOKYObay Military-Style Watch (sold out). Perfect Drink App-Controlled Smart Bartending ($49.99).
[FOURTH ROW] Woolen Jacket with Removable Collar ($49.95, on sale for $36.95). Waterproof Wireless Bluetooth Shower Speaker ($40).
(click any of the above links to buy or learn more)