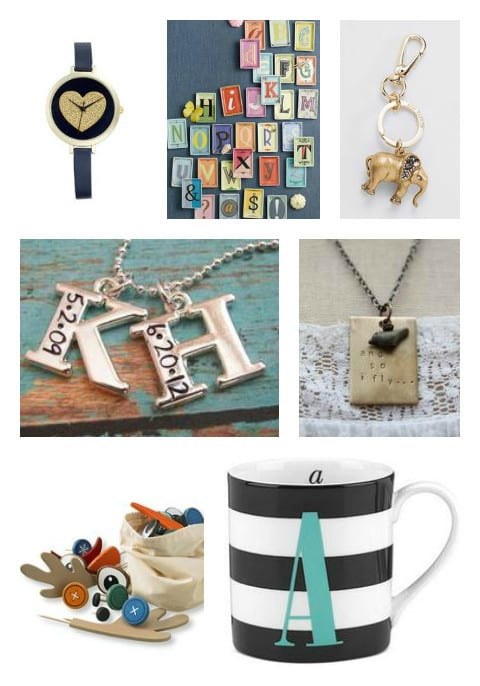 [TOP ROW] Glitter Heart Double Wrap Watch (sold out). Porcelain Typography Tray ($10). St Jude Elephant Keychain ($29.50)- gives back to charity.
[MIDDLE ROW] Personalized Double Initial Necklace (~$40) by Artist 
Julie Campbell of Julie The Fish. And So I Fly Necklace (sold out) by Artist Liz Lamoreux.
[BOTTOM ROW] Snowman Kit ($29.95). Kate Spade Monogram Mug ($15).
Please note The Mindful Shopper does not directly sell the items featured on this blog. Click on the product link to buy, check availability, or learn more about an item of interest.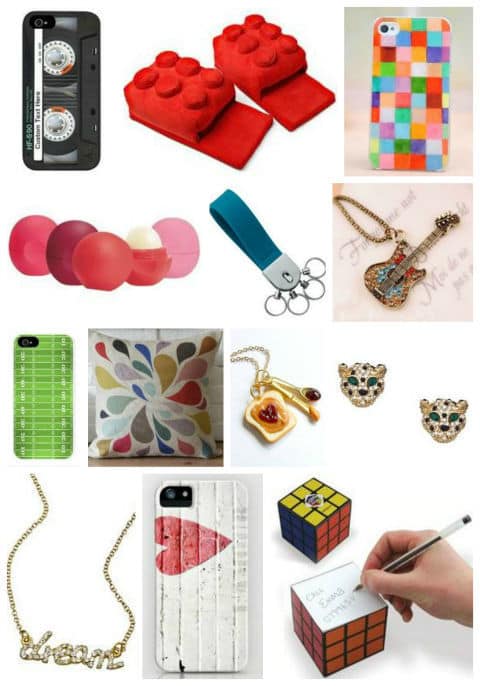 [FIRST ROW] Custom Retro Cassette Tape iPhone 5 Case ($24.50, on sale for $19.95). Building Brick Slippers ($24.99. on sale for $19.99). Colorful Color Box Case For iPhone 4/4s ($9.99).
[SECOND ROW] EOS Moisturizing Lip Balm ($22.99)- 4 pack . Silicone Easy Release Keychain (sold out). Retro Color Diamonds Guitar Necklace ($4.99).
[THIRD ROW] Football Field Phone Case ($24.50, on sale for $19.95). Eco-Friendly Floral Pillow Cover (sold out) by Artist Fish Zhang. Peanut Butter & Jelly Heart Necklace ($9) by Heather of A Lil Bit Of Cute (Click Here: For The Best Friends Necklace featured in The Mindful Shopper's Pinterest Gift Guide). Emerald Crystal Tigerhead Earrings ($26).
[FORTH ROW] Dream Word Necklace ($16). L'amour Phone Case ($35). Rubik's Cube Notepad ($14.90).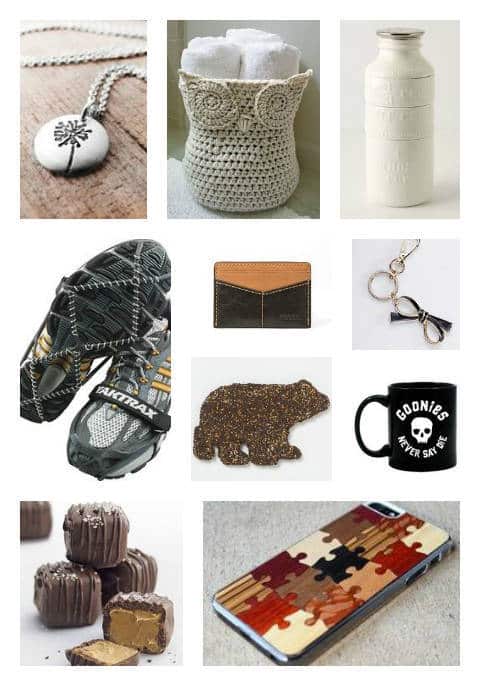 [TOP ROW] Eco-Friendly Dandelion Pendant Necklace ($30) by Artists at Lulu Bug Jewelry. Owl Basket Crochet Pattern ($2.99). Milk Bottle Measuring Cups ($24).
[MIDDLE ROW] YakTrax® Pro ($29.50)- makes almost any shoe an all-terrain shoe. Slim Card Case Wallet (sold out). Bear Seed Ornament ($10). Enamel Bow Keychain ($29.50). Goonies Mug ($9.99).
[BOTTOM ROW] Dark Chocolate and Sea Salt Peanut Butter Bites ($12.71). Wood Puzzle Phone Case ($29).

Thank you for dropping by The Mindful Shopper! I absolutely LOVE it when you stop by! I hope you enjoyed my post all about Fun Stocking Stuffers!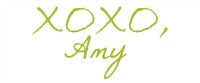 FOLLOW ME:
FACEBOOK | PINTEREST | TWITTER
FREE NEWSLETTER: