[Page 2 of 2]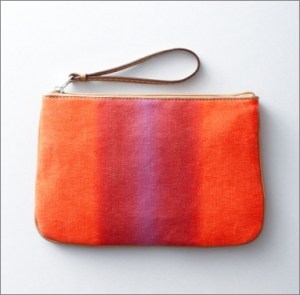 (11) This cheerful Dip Dye Print Pouch ($19.50) will add a burst of tropical color to any look.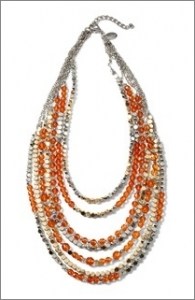 (12) This chic Sunset Necklace ($58) is made of seven strands of breathtaking colored metallic beads and glass crystals.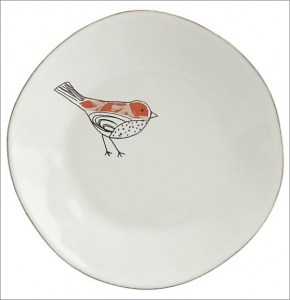 (13) This charming Orange Chicadee Plate ($8.95, sold out) by Artist Fiona Howard features artisan ceramic shapes glazed a soft white with subtle hand-antiquing on the freeform rims. It is dishwasher and microwave-safe.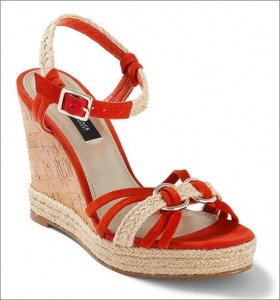 (14) This enchanted Sunset Suede Jute Wedge ($98) is made of bright orange suede lofted on a cork wedge and accented with jute trim.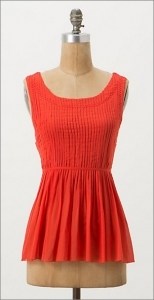 (15) This fun Skirted Shell ($78) from Anthropologie will effortlessly dress up any summer ensemble with a pin-tucked bodice, cross-stitched shoulders, and a cinched waist.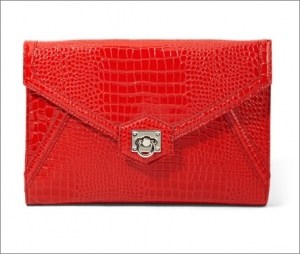 (16) This fierce over-sized Sunset Faux-Croco Clutch ($78) will add a fiery block of color to any outfit. It features a silver-tone lock, interior pockets, and drop-in chain.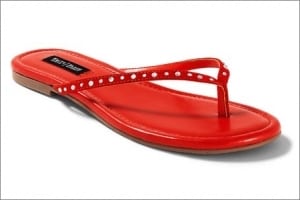 (17) This stylish Endless Summer Flip Flop ($34) is crafted with a suede thong and sparkling crystals. Comfy never looked so chic!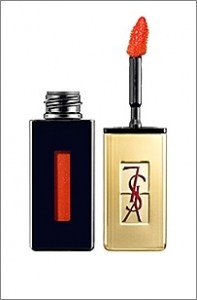 (18) This new Rouge Pur Couture Lip Gloss ($32) is getting a lot of buzz. This glossy stain in Orange De Chine is made of intense pigments that combine the texture and shine of a gloss with the long-wear of a lip stain. (Resist the urge to pucker for a minute while the color sets.)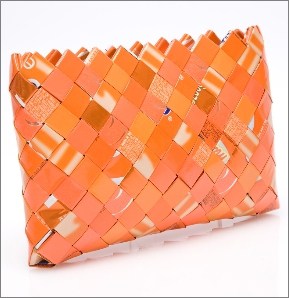 (19) This Tangerine Wristlet ($47.25, on sale for $33) is made by the company Nahui Ollin. They make delightful handbags out of recycled candy wrappers. So cool!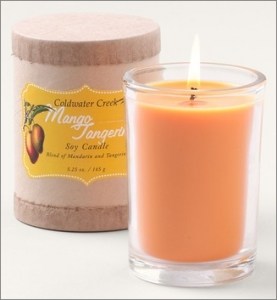 (20) This energizing Mango Tangerine Candle ($16.95) comes in a clean modern glass candle holder and is packaged in an organic container.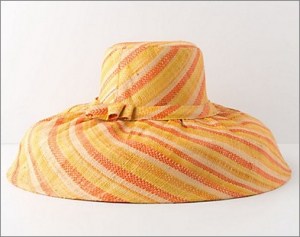 (21) Swirled raffia stripes orbit the wide brim of this whimsical Almagest Floppy Hat ($58) from Anthropologie.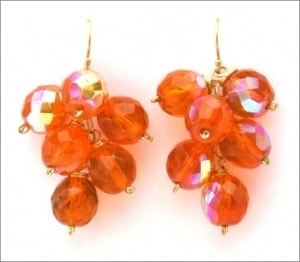 (22) These captivating Faceted Tangerine Glass Bead Earrings ($60, on sale for $30) are made of vintage Czech beads that reveal bright flashes of iridescent colors.
Thank you for dropping by The Mindful Shopper! I absolutely LOVE it when you stop by! I hope you enjoyed my post all about the colors of Spring and Summer 2012!

FOLLOW ME:
FACEBOOK | PINTEREST | TWITTER
FREE NEWSLETTER: