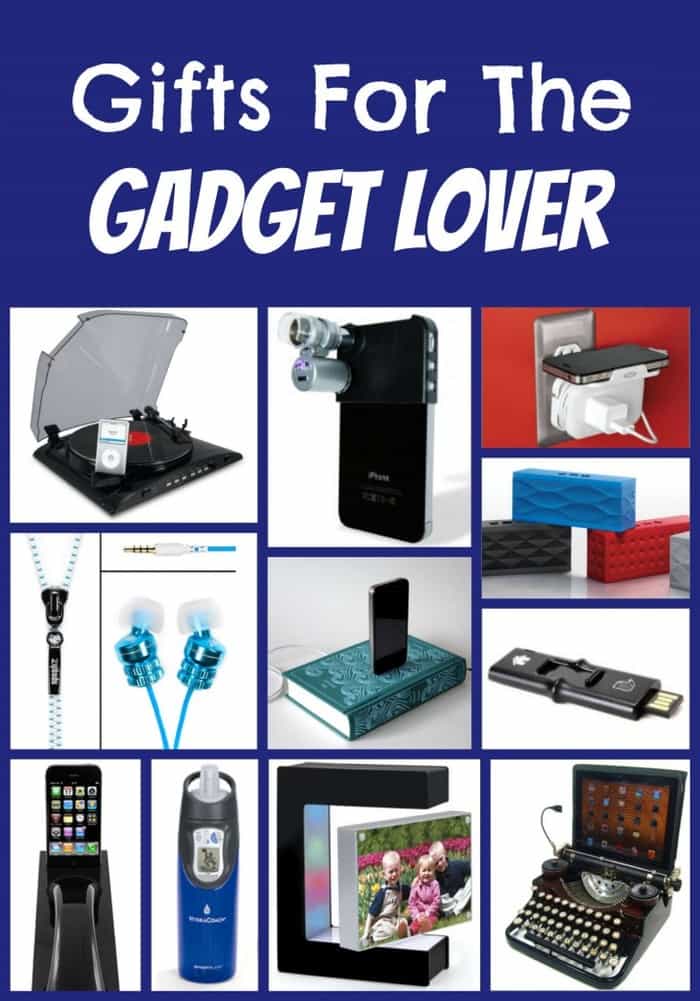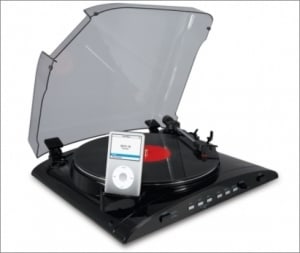 (1) No need to give up on your favorite LPs. Use the iPROFILE ($149.99) turntable to listen to your favorite records or to transfer music directly onto your iPod. This innovative device has a built-in dock for your iPod and can make the transfer without a computer connection. You can also use iPROFILE to convert your vinyl to other MP3 devices using your Mac or PC.
Please note The Mindful Shopper does not directly sell the items featured on this blog. Click on the product link to buy, check availability, or learn more about an item of interest.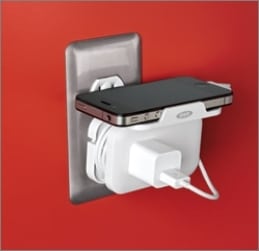 (2) Use this handy, non-slip Plug-In Charging Shelf ($14.99) to hold your mobile phone, digital camera, or MP3 player while it charges.  The shelf provides a safe place for your device while containing excess lengths of cord to keep the area neat and clutter-free. The unit features a rotating plug to fit outlets in either a vertical or horizontal direction and folds compactly for travel.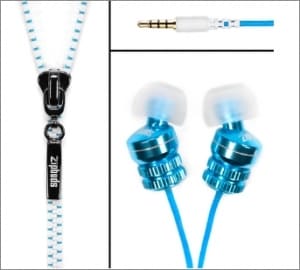 (3) When life gets tangled, these Zipbuds Earphones ($39.99) help you keep it together. These zipper ear buds provide tangle-resistant rich audio quality while staying flexible under pressure.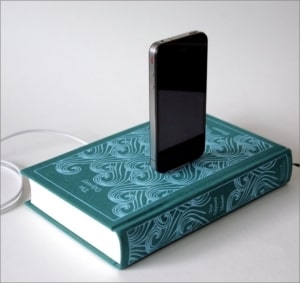 (4) The Book Charging Docks ($48-$68) by Rich and Brenna Neeley of Rich Neeley Designs are such a clever way to incorporate a charging system for your iPhone or iPad. These charging systems are masterfully hidden in beautiful books that will look great even when not in use. (This post features the charging system in a cloth-bound copy of Homer's The Odyssey.)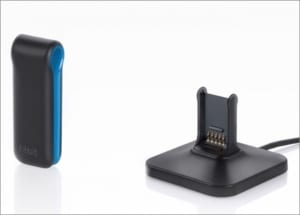 (5) The Fitbit Ultra Tracker ($99.95) shows your real-time activity stats so you know how close you are to reaching your goals. Fitbit Ultra's super sensitive 3-D motion sensor tracks your daily activity showing your exact steps taken, calories burned, and distance traveled. Fitbit also monitors your sleep by tracking how many times and how long you wake up during the night. You can also see your activity and sleep stats come to life on Fitbit.com, creating a visual map of your progress that gives you a clear picture of how you're doing and where you're headed.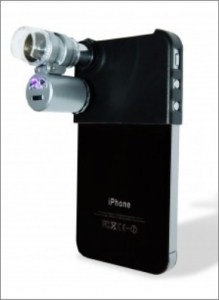 (6) Be a scientist-on-the-go with the Mini Microscope for iPhone™ 4 ($39.95) . It is elegantly designed and highly-functional with 60x magnification and a bright LED light for use in dim conditions.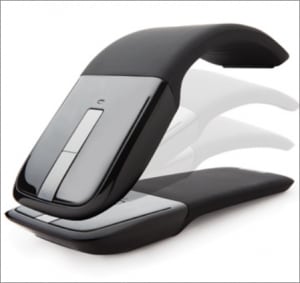 (7) This Microsoft Arc Touch Mouse ($69.95, on sale for $38.42) is like no other with an innovative design that curves for comfort when in use, and packs flat for easy portability. The touch-enabled scrolling allows for increased speed and responsiveness. Also, due to BlueTrack Technology™ you can use this mouse on various surfaces. The unique design saves battery life; the curve position turns the mouse on and the flat position turns it off.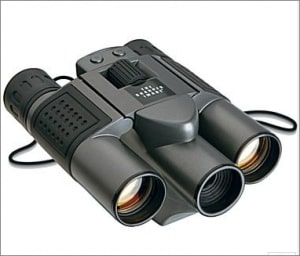 (8) These compact Sharper Image® Digital Camera Binoculars ($54.99, on sale for $29.99) let you capture pictures while using the 10×25 magnification and UV-coated, glare-free viewing lenses. These binoculars have an easy to read LCD screen and include photo software so you can download photos from the built-in digital camera to your PC.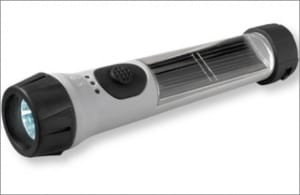 (9) Onward bound! This Waterproof Solar Flashlight ($24.95) never needs batteries due to the state-of-the-art solar panel that will continuously charge the built-in battery, whether it's in the sun or under a lamp in your living room. This handy flashlight is also waterproof up to 80 feet, floats in water, and comes in five great colors.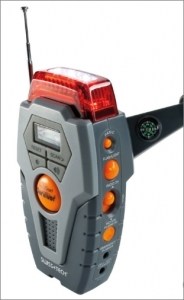 (10) This Survivor 12-in-1 Emergency Tool ($39.95, on sale for $34.99) is jammed pack with a ton of features. This gadget-of-all-gadgets has an ultra-bright LED flashlight, red LED emergency flashers to help attract attention when assistance is needed, panic button that activates a piercing sonic alarm, hand crank for charging, motion-activated security alarm, long-life compass, signaling mirror, a low-voltage output for charging cell phones, and a storage compartment. Wow!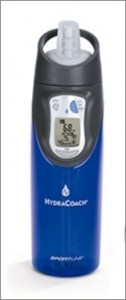 (11) This HydraCoach Water Bottle ($29.99) uses revolutionary technology to help you stay on top of your water consumption. This interactive water bottle tracks your real-time fluid intake and motivates you to achieve optimal hydration.

FOLLOW ME:
FACEBOOK | PINTEREST | TWITTER
FREE NEWSLETTER: