This post provides you with all the essential details needed to create the perfect kitchen command center for your family- no matter your budget, available space, and time. You will also find examples of inspiring kitchen command centers to help you design your own space. 
I am very excited to launch this post in my series "How To Simplify Your Life and Get Organized." This post is all about creating a functional and fabulous kitchen command center. Every family needs a "go-to" place for organizing all of the important items that are needed on a daily basis.
The kitchen is often the location of choice for the family command center. It is considered the heart of the home and is a great option when creating an organized area for planning weekly activities, meals, and chores.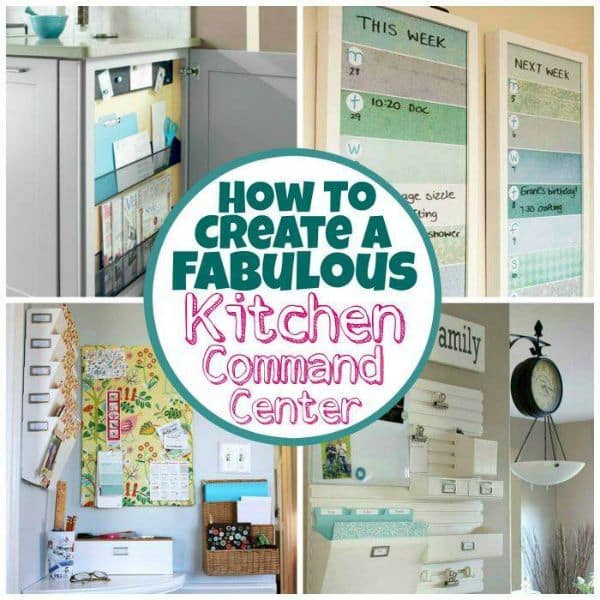 Tips For Creating A Kitchen Command Center:
Decide the main purpose(s) of the command center and stick to this plan
Keep it simple
Pick an area that is easy to access
Use items which can serve double-duty
Utilize unused vertical space
Coordinate colors and wood tones with your existing home decor
Include whatever items are necessary to keep you and your family organized
Consider using the front or side of an appliance as a magnetic backdrop
Kitchen Command Center Essentials:
a clock
dry-erase calendar
magnetic dry-erase board or magnetic chalkboard (& magnets)
dry-erase markers or chalk
holder for utensils (pens, dry-erase markers, chalk, etc.)
mail bins/sorters with labels
folders with labels
corkboard with tacks
clipboards or magnetic clips
family phone/tablet charging station
emergency information and contact numbers
additional options:

daily homework supplies
weekly menu
chore chart or to-do list(s)
shopping list(s)
take-out menu storage
storage for coupons, bills, receipts, cards, and invites
Inspiring Kitchen Command Centers:

(1) Charlotte from City Suburb Sanity created her Kitchen Command Center using a large area of unused space on the side of her refrigerator. She added stylish and functional glass jars to hold writing utensils.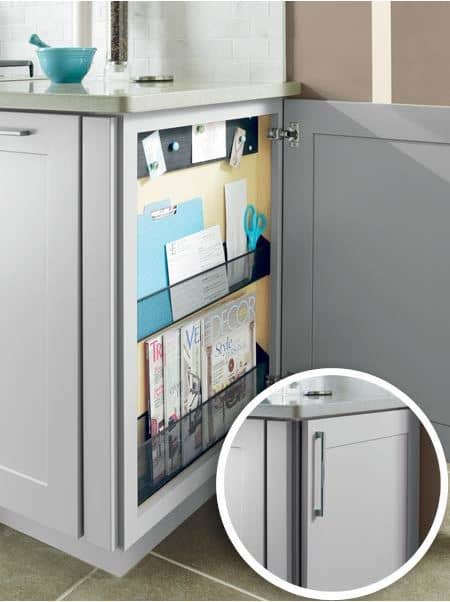 (2) This Hideaway Cabinet System is featured on This Old House (sells for $600). I like the idea of a cabinet door hiding clutter. I wonder how hard it would be for you savvy DIYers to create your own cabinet hideaway? Consider placing it on an upper cabinet for easier access and creating a deeper hideaway to hold more items.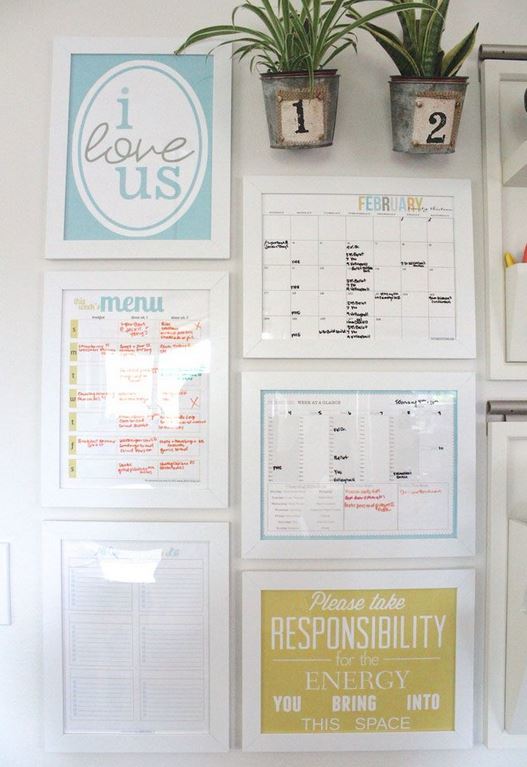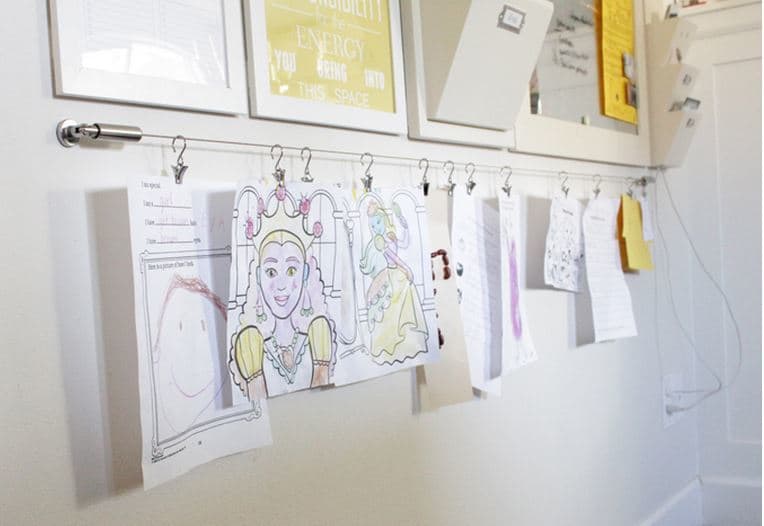 (3) This cool Family Command Center is from Valerie at The Caldwell Project. She created a magnetic, dry erase calendar and menu using sheet metal, plexiglass, and frames. She used colorful wet chalk markers to add pops of color. Holes were drilled in the lower pockets of mail bins to create a cell phone charging station. A picture wire was used to hang important papers and kids' artwork.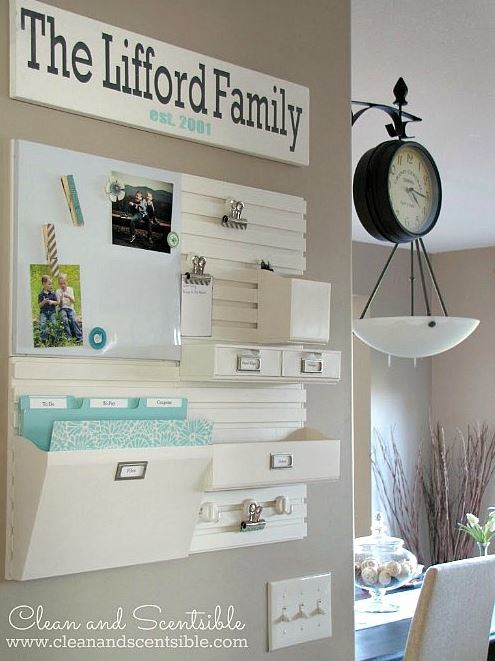 (4) Jenn from over at Clean and Scentsible created her Kitchen Command Center using the Wall Manager System from Martha Stewart. This is a modular system that allows for the picking and choosing of specific items you want to include in your kitchen command center.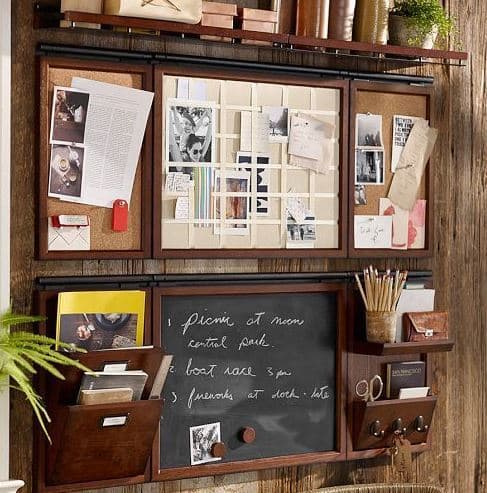 (5) This Daily System Organization Center from Pottery Barn is also a modular system. It is more expensive than the above-described system from Martha Stewart but has more options for creating your own customized kitchen command center. Choose from magnetic dry whiteboards and/or calendars, chalkboards, corkboards, linen pinboards, letter bins, and wall hooks. This system comes in rustic mahogany (pictured above), white, espresso, and black stains.
(6) This lovely Kitchen Command Center from Ashley over at Domestic Imperfection features a magnetic board created with sheet metal, an old frame, and a map used as a decorative touch. She added fun metal bins with labels made of plywood, paper letters, and twine.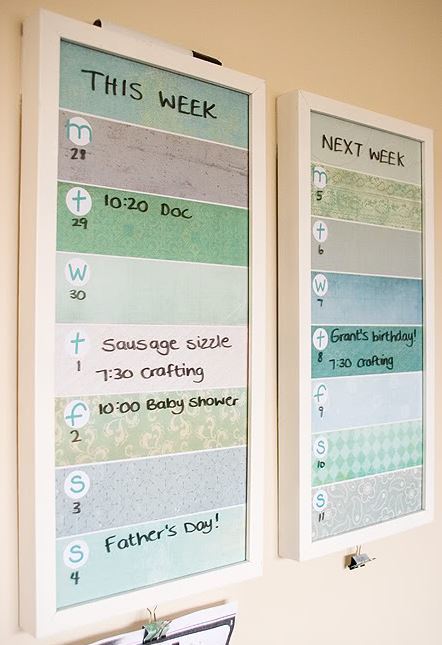 (7) If the purpose of your kitchen command center is to organize the activities of the week, then these Weekly Activities Dry Erase Boards from Jen at A Thousand Words are the perfect solution. She created these colorful activity boards using white frames, scrapbooking paper, and stickers.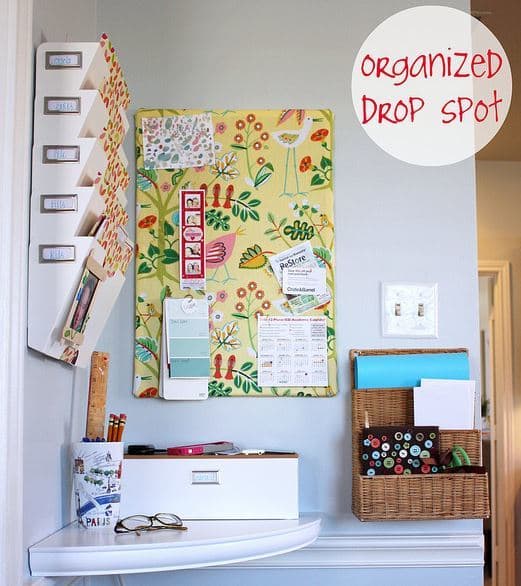 (8) This Organized Drop Spot from Cassie at Hi Sugar Plum was created using a small unused corner. It features mail sorters with metal labels, a fabric-covered pinboard, and a charging station.
[tweetthis url="http://goo.gl/1ByYGm"]Keep your family organized this #school year with a #family command center. Here's how=> [/tweetthis]
Thank you for dropping by The Mindful Shopper! It makes my day!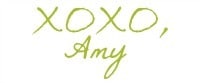 SHARE YOUR THOUGHTS:
Do you have a kitchen command center? What is your favorite command center from this post? What else you would recommend including in a kitchen command center?
STAY CONNECTED: