Artist Bio: Fred Conlon
Fred Conlon lives in Salt Lake City, Utah, where he makes garden sculptures out of recovered objects. His art is handmade from both new and recycled items. For his helmet sculptures, he uses real recovered World War II helmets. His work has been featured in Niche Magazine and on HGTV.
Please note The Mindful Shopper does not directly sell the items featured on this blog. Click on the product link to buy, check availability, or learn more about an item of interest.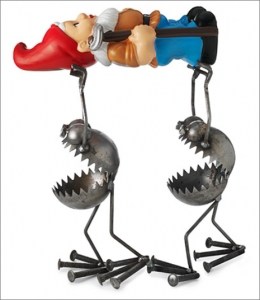 Gnome-Be-Gones ($125)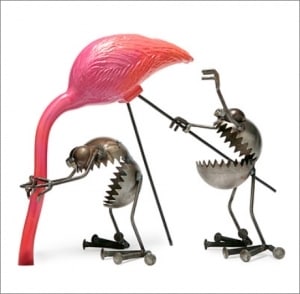 Flamingo-Away Sculpture ($125)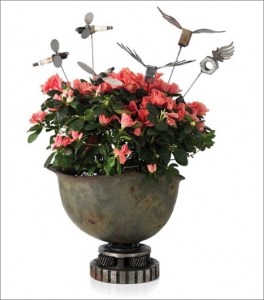 Helmet Plantar ($60)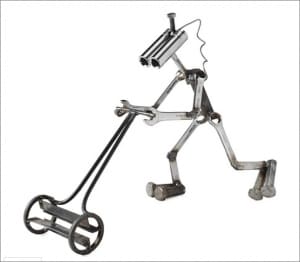 Mow-Bot ($90)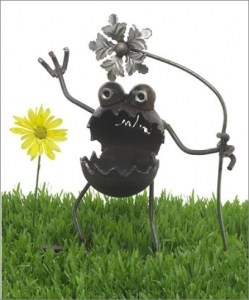 Gnome-Be-Gone With Flower ($65)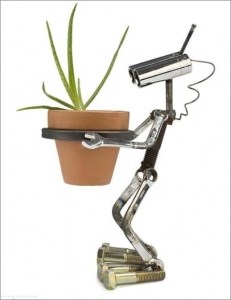 Gro-Bot ($90)

Thank you for dropping by The Mindful Shopper! I absolutely LOVE it when you stop by! I hope you enjoyed my post on Featured Artist Fred Conlon!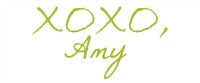 FOLLOW ME:
FACEBOOK | PINTEREST | TWITTER
FREE NEWSLETTER: