Fabulous Gifts For Gals!
The Mindful Shopper's Holiday Gift Guide is the ultimate collection of 300+ fun, thoughtful, and unique gifts hand-picked from thousands of gift ideas found all over the world and from hundreds of companies. This is the first collection of its kind. The best of the best, curated into one collection.
[tweetthis url="http://goo.gl/yioCIl" remove_twitter_handles="true"]The #Holiday Gift Guide has officially launched! Stop by for fabulous #gifts you won't find anywhere else. [/tweetthis]
There are gifts in this fun collection for every budget (starting at $6) and for every gal- the fashionista, the chef, the animal lover, the gardening guru, the food and drink lover, the decorator, the outdoors lover, the entertainer, the techie, the music lover, the artist…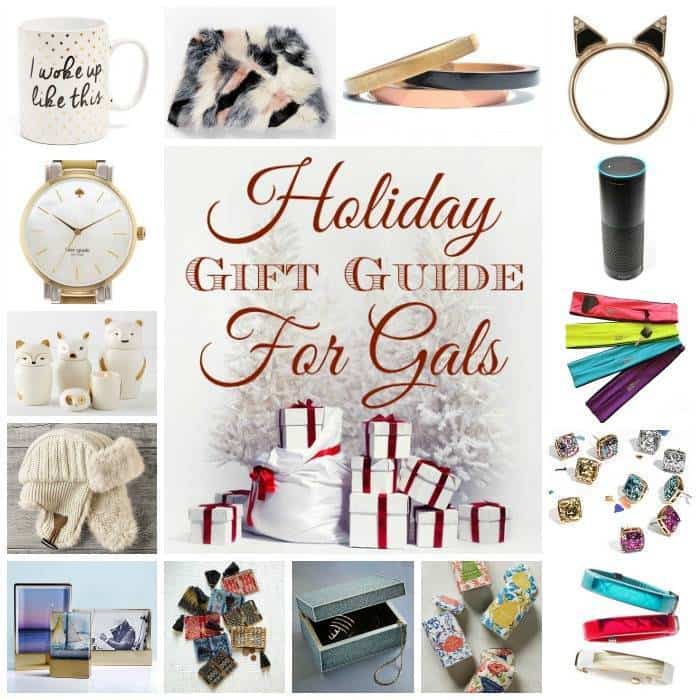 Why Shop This Holiday Gift Guide?
For years, I've been searching for the best gift ideas. I've curated these top gift picks into The Mindful Shopper's Holiday Gift Guide. This collection includes 300+ gift ideas, something for all ages and budgets. It is a collection of items you won't find anywhere else.
something for every age, personality, style, and interest
fun, thoughtful, and unique hand-picked gifts
lots of budget-friendly items
a one-stop-shop for everything fabulous
new gifts added regularly
includes many handmade, eco-friendly, and personalized items
includes gifts that give back to charity
includes items that support small businesses and the local communities they serve
The Gift Guide For Gals
Below you will find my top 80+ gift picks for gals. There is something here for everyone- every style, interest, personality, and budget. If you see a gift that looks interesting, simply click on that item to learn more or to purchase it from the seller's website. 
[Please note, The Mindful Shopper does not directly sell the items featured in this gift guide. However, I am an affiliate of some of the sellers, which means I receive a small monetary compensation (with no pass-on cost to you) for any purchases through links on The Mindful Shopper. This money helps to keep our online presence possible. Thank you! -Amy Kelsch]
New Items Added Regularly!