When I saw this fantastic COACH purse deal, I couldn't resist posting this today as a feature post on The Mindful Shopper.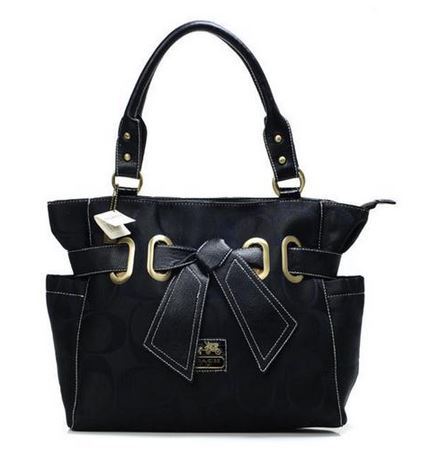 SPECIAL NOTE: I was notified by a reader that the original link for this purse may not have been to an authentic COACH purse. I have tried checking into this further but the original link is not working so I have removed the link for now. Thank you for your understanding. 
This darling COACH Poppy Bowknot Signature Black Tote ($258, on sale for $61.99) is the perfect everyday tote! The white stitching on the black, textured background makes this COACH purse a great choice for casual outfits (fabulous with worn jeans and a tee); while the metal details and bow add an extra element of class (great choice for work-related events). I also love the understated COACH logo in the black color of this COACH handbag.
Please note The Mindful Shopper does not directly sell the items featured on this blog. Click on the product link to buy, check availability, or learn more about an item of interest.
FOLLOW ME:
FACEBOOK | PINTEREST | TWITTER
FREE NEWSLETTER: