[Page 2 of 2]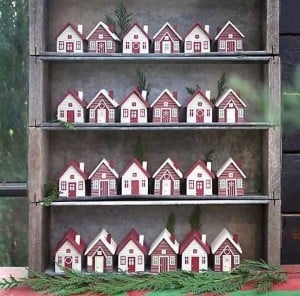 (8) These precious Advent Village ($120) feature a collection of 24 tiny, hand-crafted houses fitted with removable roofs so special gifts can be stowed inside to mark the days until Christmas.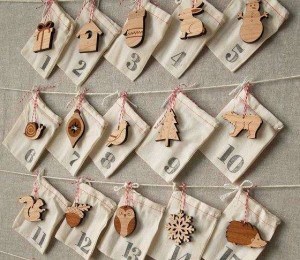 (9) This quaint Woodland Ornament Advent Calendar ($125) by Artist Jen Peppper from Peppersprouts features 25 hand-stamped cotton bags and 25 adorable wood ornaments. Each day your family can open a new bag and hang the enclosed ornament on your Christmas tree.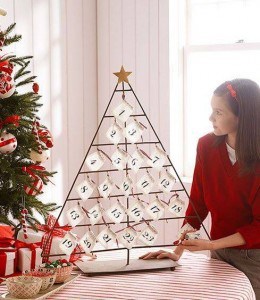 (10) This rustic-chic Advent Calendar Tree (sold out) comes with satchel bags to hold any tiny Advent cheer. This folksy and festive Advent tree is made of a durable iron structure that will last for years to come.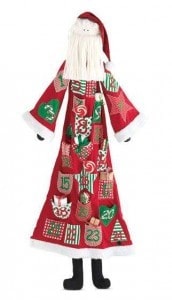 (11) This cute Santa Advent Calendar (sold out) features a vintage-style coat covered with numbered pockets, which you can fill with tiny treats and surprises.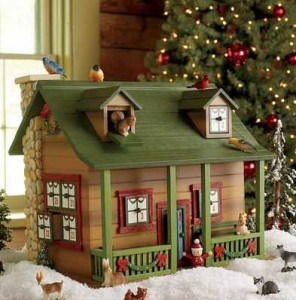 (12) This charming Woodland Advent Calendar ($79.95) from Plow & Hearth marks the countdown to Christmas with doors, windows, and drawers to open each day of Advent. This Advent log cabin features many intricate details including wreaths, garland, a stone chimney, wood siding, and birds perched on the roof.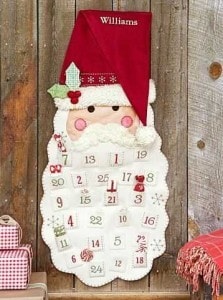 (14) This adorable Santa Face Advent Calendar (sold out) is expertly made of polyester felt and microsherpa with appliquéd details. The dainty pockets feature embroidered stitching for a hand-crafted look and feel.

Consider checking out Fun DIY Advent Calendars on our Mindful Lifestyle Page.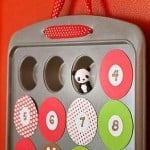 Thank you for dropping by The Mindful Shopper! I hope you enjoyed my post all about "Super Fun Advent Calendars"!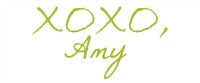 FOLLOW ME:
FACEBOOK | PINTEREST | TWITTER
FREE NEWSLETTER: