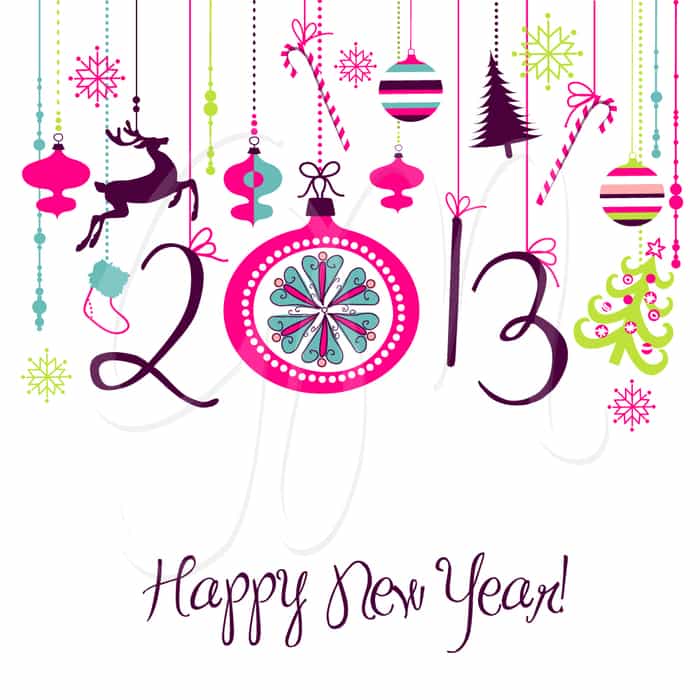 Dear Mindful Shoppers:
I want to thank each and every one of you for a wonderful 2012! I get great joy from creating this website and often wake up in the morning with excitement because of a new idea or a great find that I just can't wait to share with you!
The Mindful Shopper is here because of you, the readers. I thank you all so much for taking time out of your busy schedules to stop by and visit!
My 2013 wish for you:
the time to find JOY in even small things.. 
the INSPIRATION to follow your dreams…
the COMFORT in knowing that you are enough…
and
the ability to see the true BEAUTY that is within and around you… 

Ohhhhhhhh, and now a fun New Year's announcement! Artist, Alisa Foytik, who created the awesome New Year's Graphic, and I are giving away a very cool graphic! The give-away starts this coming Wednesday (January 2nd, 2013). Stop by then to learn more about Alisa and her wonderful graphic artwork and to register for the give-away!
Graphic Artwork: Created by Alisa Foytik of GraphicMarket http://www.etsy.com/shop/GraphicMarket?ref=pr_faveshops