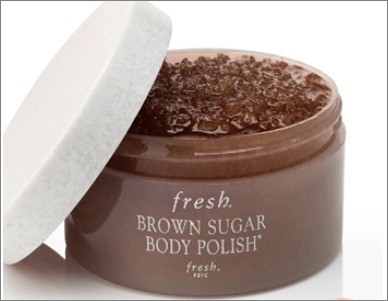 (1) Th original, all-natural Fresh Brown Sugar Body Polish ($38) was the first sugar exfoliant on the market. It still remains the unrivaled source for supremely soft skin.

(2) I use Dove® go fresh Cool Moisture Body Wash (~$8) daily.  It has an uplifting crisp, soothing scent of cucumber and green tea.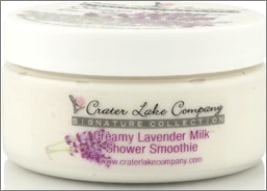 (3) Crater Lake Company Lavender Milk Shower Smoothie (currently not available) is a multi-tasking crème that can be used as an in-shower moisturizer as well as a shaving cream.  Yummy!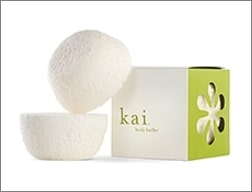 (4) Kai Body Buffer ($40) contains a light blend of exotic perfumes and natural essences, in a hypo-allergenic sponge to cleanse, exfoliate, and moisturize the skin. I love this!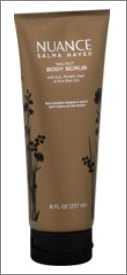 (5) Salma Hayek's Walnut Body Scrub ($7.99) with acai, annatto seed & rice bran oil.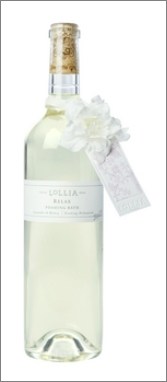 (6) Lollia Relax Bath ($34) is a rich exotic blend of Lavender, Bee Blossom Honey with White Orchids and warm, woody undertones of Indian Amber delicately completed with a touch of Tahitian Vanilla.  This is one of my favorites to give as a gift.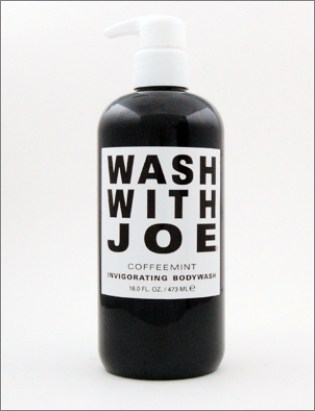 (7) Wash With Joe ($24) is an invigorating coffeemint bodywash.  Oh, looks interesting.
Please note The Mindful Shopper does not directly sell the items featured on this blog. Click on the product link to buy, check availability, or learn more about an item of interest.

Thank you for dropping by The Mindful Shopper! I absolutely LOVE it when you stop by! I hope you enjoyed my post all about Fun Bath and Shower Products!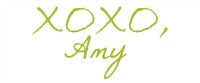 FOLLOW ME:
FACEBOOK | PINTEREST | TWITTER
FREE NEWSLETTER: