The Embrace Warmer has already helped 150,000 babies in need, and Embrace hopes to increase this number to a million with the help of Little Lotus. Little Lotus is the baby gift that gives back. Their swaddles, sleeping bags, & blankets use NASA inspired technology to keep infants at the perfect temperature so they can sleep better. For every product purchased, a vulnerable baby in a developing country will be helped by the Embrace Infant Warmer.

This is not a sponsored post, no compensation or samples received. All images courtesy of Embrace Innovations and Little Lotus.
"Each year, more than 1 million babies die on their birth day. 98% of these deaths occur in the developing world. What's the leading cause of these deaths? Preventable and treatable complications related to prematurity and low birth weight, including hypothermia."
Embrace Warmer Uses NASA Inspired Technology
Back in 2007, as part of a class project at Stanford University's Institute of Design, students were challenged to develop an intervention for neonatal hypothermia that cost less than 1% of the cost of the standard $20,000 incubator. Using NASA technology, students developed the Embrace Warmer which costs a fraction of the price of a standard incubator, doesn't require constant electricity, and is portable, hygienic, and reusable.
Embrace, a nonprofit organization, was developed to improve access of the donated infant Embrace warmers and to provide education to under-resourced communities with high volumes of low birth weight and premature infants. In just five years, Embrace has helped save 150,000 infants across 10 countries who likely would not have survived otherwise.
Little Lotus: The Baby Gift That Gives Back
In the hope of raising enough money to save more babies, the founders of Embrace created Embrace Innovations, and a consumer product line called Little Lotus. The Little Lotus product line uses  a proprietary fabric, similar to the Embrace warmers technology, designed to help balance baby's skin temperature to reduce overheating and cooling. Little Lotus donates $25 to Embrace for every $100 of Little Lotus products sold.
Little Lotus product line includes: an infant swaddle (0-3 months), sleeping bag (3-12 months), and blanket (0-5 years).
[tweetthis url="http://goo.gl/94ZP7R"]Little Lotus is the baby gift that gives back! #Baby #Shopping #Charity #Gifts[/tweetthis]
Little Lotus Infant Swaddle & Sleeping Bag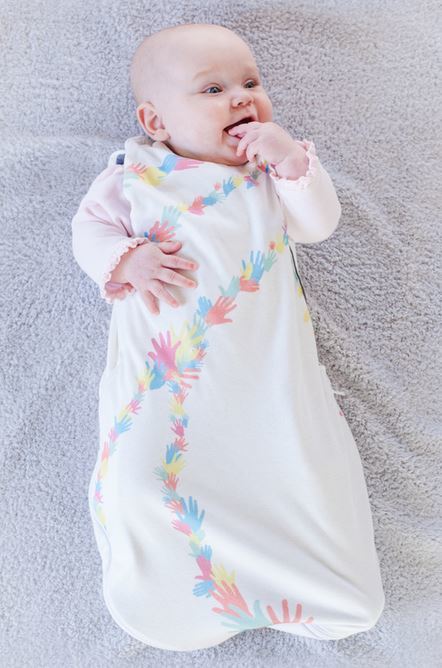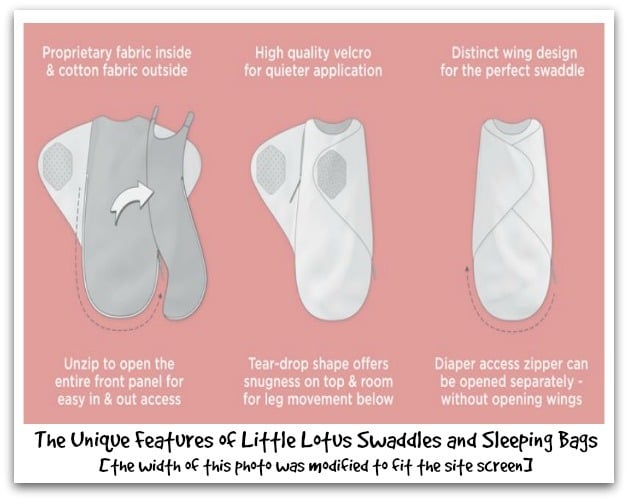 Little Lotus Blanket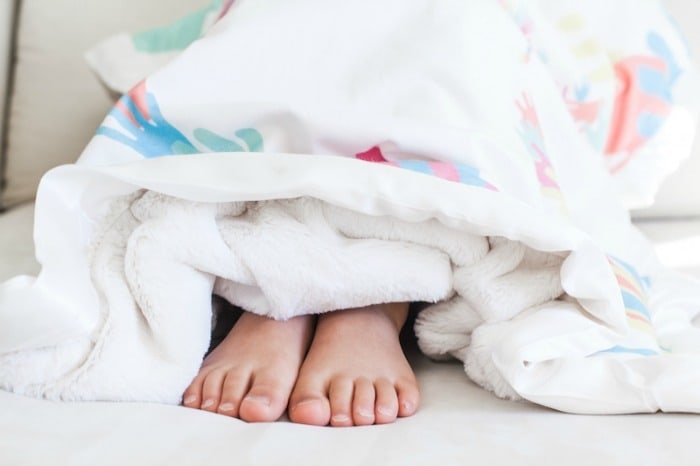 Little Lotus Kickstarter Campaign
Little Lotus needs your help to get started. They are participating in a Kickstarter campaign and offering some wonderful incentives for those supporting their launch.
The Little Lotus Kickstarter Campaign has ended. Click here to visit the Little Lotus website to learn more or to purchase an item.

HELP SPREAD THE WARMTH!