Today's post is all about Darling Spring and Easter Dresses for Little Ones! I came across these super cute dresses today on Zulily and had to share them with you! They are on sale through tomorrow, Friday March 14th, 2014 and Saturday 15th, 2014 (see details for each item below). I didn't want you to miss out on these delightful dresses at these awesome prices!
Now is the time to find that perfect dress for your little princess! These dresses work great for Spring events, including of course Easter! They come from respectable brands and many usually sell for over $100, which I know is a lot to spend on one outfit for any little one, so when a deal like this came along, I absolutely had to share it with you!
Please note The Mindful Shopper does not directly sell the items featured on this blog. Click on the product link to buy, check availability, or learn more about an item of interest.
If you are not familiar with Zulily, you should be. It is a membership website that features lots of fun items at great prices- all for moms, kids, and babies. The membership is free and you can even earn credit towards future purchases by referring your friends and family. You can sign-up for Zulily by clicking here.
There are lots of Darling Spring and Easter Dresses on Zulily- here are my favorites: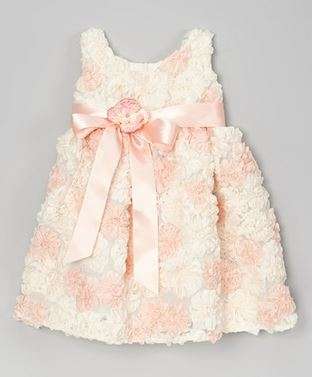 (1) This gorgeous C'est Chouette Peaches & Cream Dress ($180, on sale for $54.99) comes in sizes 12M, 18M, and 24M. Why doesn't this come in my size? 🙂 Sale ends Friday March 14th, 2014.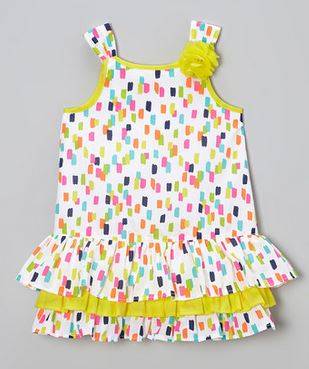 (2) This colorful Neon Yellow Confetti Swing Dress ($36, on sale for $13.99) from Kids Headquarters comes in sizes 3/6M-6X. Sale ends Saturday March 15th, 2014.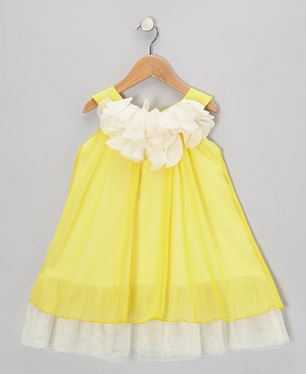 (3) This fun Yellow Flower Chiffon Swing Dress ($120, on sale for $34.99) from C'est Chouette is selling out quickly- available sizes: 5, 6X, 7, and 8. Sale ends Friday March 14th, 2014.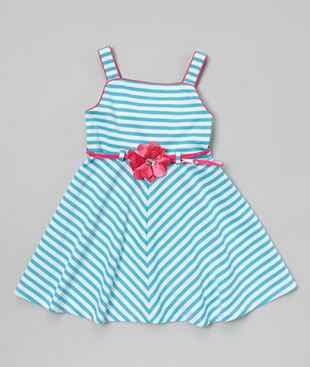 (4) This beautiful Turquoise & Fuchsia Stripe Belted Dress ($38, on sale for $19.99) from Youngland comes in sizes 4T-6X. Sale ends Saturday March 15th, 2014.

FOLLOW ME:
FACEBOOK | PINTEREST | TWITTER
FREE NEWSLETTER: