It is that time of the year. A time when many of us feel a strong urge to make this year better than the last, to make life easier, to declutter, and get organized!
More Clever Products: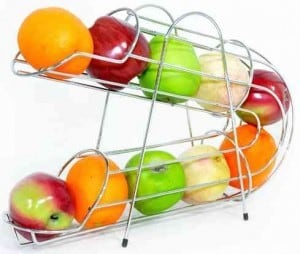 (16) This chic Refrigerator Fruit Rack ($17.49) makes the most efficient use of your precious refrigerator space. The gravity-fed dispenser gets your fruit out of the bottom drawer of the fridge and puts a healthy snack in front of your family.