[Page 2 of 2]

(13) Stay cuddly warm with this fun Sock Monkey Throw ($40) made of recycled fiber remnants that would otherwise be discarded by apparel and furniture factories.

(14) This sweet and simple Wooden Hedgehog Wall Clock (sold out) is created of bamboo. This fun clock has a silent motor which means it is eco-friendly and quiet!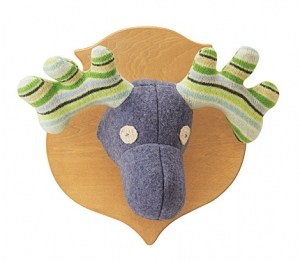 (15) This colorful Upcycled Woolen Sweater Moose (sold out) is a quirky fun accent piece for a child's favorite room. The upcycled creation comes mounted on a plaque of Forest Stewardship Council-Certified Sustainable Wood and is filled with wool batting from a sheep farm in Nova Scotia.

(16) Set a sophisticated rustic table using this distinctive Acacia Wood Charger Set ($91.80, set of four). These distinctive chargers are made of sustainably harvested Acacia wood, cut against the grain to reveal the natural pattern of tree rings and to retain the rugged bark edge. Each charger measures approximately 14 inches diameter by 1 inch thick.

(17) Add some shimmer to your meals with these Sol Recycled Glass Bowls (sold out). These vibrant recycled glass bowls will instantly brighten any meal and are dishwasher safe.

(18) This yarn-dyed chunky Zigzag Pillow ($86) is made of 100% organic cotton and 100% natural kapok fill fiber. Cozy and chic!

(19) These great Animal ABC Nesting Blocks
(sold out) include ten colorful stackable blocks that teach letters, shapes, and animals as kids build a block tower that's just their size! The best part? It's made with recycled materials and colored with all-natural dyes.

(20) Light up the night with a Recycled Glass Lantern (sold out) that will add instant ambiance inside and outdoors. These charming lanterns can be easily moved from garden path to poolside, and are also equipped to hang from hooks, so you can suspend them from tree branches or porch covers.

(21) This slim, cross-body Haiku To-Go Bag
(sold out) has an outside diagonal zip phone pocket, front zip pocket, rear zip pocket, internal water bottle pocket, and internal zip pockets. This eco-chic bag also has a magnetic flap closure and is made from 100% post consumer beverage bottles; providing a durable yet soft texture.

(22) These guys are my favs! These floppy-eared Recycled Newspaper Dogs ($159 each) are made from tightly woven and corded recycled newspaper from muzzle to tail, a noble beast with impeccable eco credentials. Guaranteed to leave no fur clumps behind on the sofa! 🙂

Thank you for dropping by The Mindful Shopper! I absolutely LOVE it when you stop by! I hope you enjoyed my post Gifts To Celebrate Green Monday!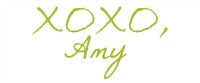 FOLLOW ME:
FACEBOOK | PINTEREST | TWITTER
FREE NEWSLETTER: