[Page 2 of 2]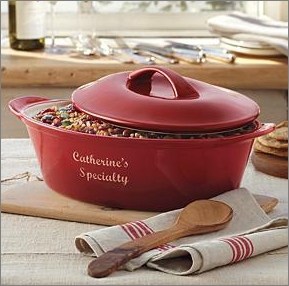 (9) This glazed red Personalized Ceramic Dish ($69.95) is a functional classic, with a handled lid and glazed ivory interior. Price includes a personalized exterior with up to 2 lines, 25 characters each.
For the Mom who enjoys cooking her one or many signature dishes.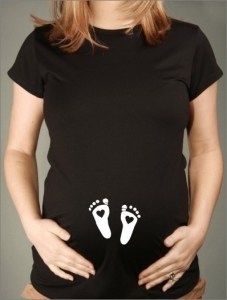 (10) Expecting Moms can show off their soon-to-be-delivered special package with this Baby Love Footprints T-Shirt ($25) by Jellybean Apparel.
For the Expecting Mom who doesn't mind showing off her baby bump.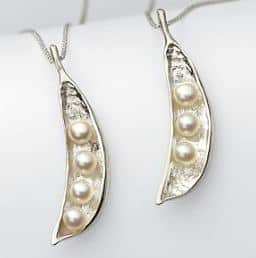 (11) These pearl "peas" are nestled inside their pod in this lovely Sterling Silver Pea In A Pod Necklace ($69.95-$79.95). New York jewelry designer Michael Michaud was inspired by the real deal when he created this realistic necklace. This pendant may be ordered with one, two, three, or four freshwater pearls to represent each child.
For the Mom who loves classy and simple jewelry.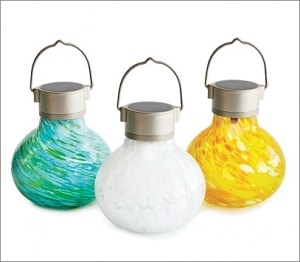 (12) What a fun way to "catch" sunlight, and then release it as a peaceful glow into the night air. These hand-blown glass Solar Lights ($25 each) can be displayed on a patio table, nestled along a walkway, or hung from a hook. They each provide an ambient glow that catches the bright colors of the swirled glass enclosure. Each light's silvery cap conceals a solar panel, which powers the long-lasting, energy-efficient LED bulb inside. A sensor in the lid automatically turns the light on when it's dark.
For the Mom who enjoys a relaxing evening spent outside.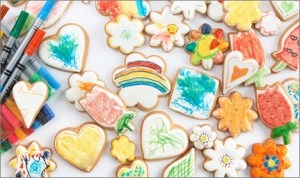 (13) Mom will have fun making cookies with the kids with this whimsical Color-Your-Own Cookies Gift Box ($45.50). This fun gift includes a set of 5 Edible Ink Markers and 22 white-iced sugar cookies.
For the Mom who loves to do crafty activities with the kids.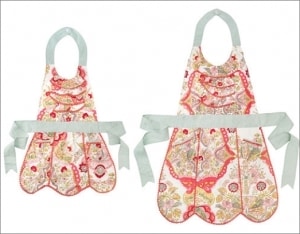 (14) These old-fashioned, bright floral Mother and Child Aprons ($34 child apron, $42 adult apron) are a fun way for Mom to spend time cooking with the kids creating delectable concoctions.
For the Mom who enjoys passing on her cooking skills to her little ones.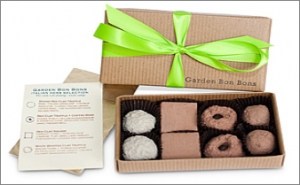 (15) Make gardening a treat with these clever Garden Bon Bon Gift Sets ($14.95). Simply plant these seed balls shaped to look like delicious truffles in spacious pots or a plot of earth to produce delightful bushels of edible herbs.
For the Mom who has a "budding" green thumb.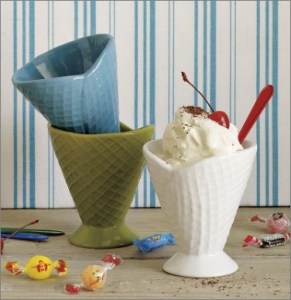 (16) I love these Glazed Stoneware Ice Cream Cups ($6 each, currently not available). The cute waffle-cone design is an adorable way to serve sundaes, parfaits, fresh fruit, or candy.
For the Mom who loves to entertain.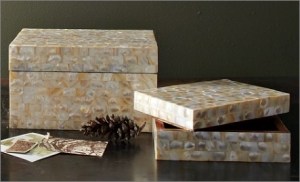 (17) Delicate mother of pearl tiles from India are hand applied to these solid sheesham wood boxes, adding subtle shimmer to bookshelves, dressers, and tabletops. These Mother of Pearl Boxes ($34-$49, sold out) are the perfect size for jewelry, cards, and other keepsakes.
For the Mom who likes to keep cherished items in a special place.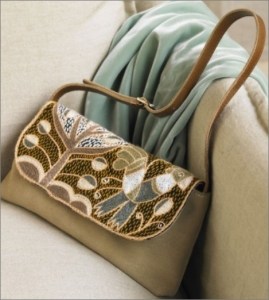 (18) This beautiful Kaross Suede Bag ($170, on sale for $125, sold out) is sure to get a few "Oohs" and "Aahs". This lovely purse is made with an ancient intricate Shangaan tribal embroidery technique created by the rural women in the Limpopo province of South Africa. The Kaross project enables these artisans to look after their families while creating these splendid tapestry-like bags.
For the Mom who appreciates a beautiful and unique purse.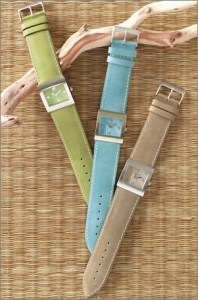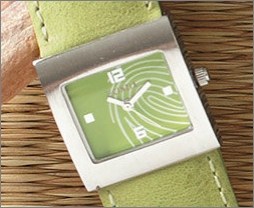 (19) This classic Cinzia Fingerprint Watch ($150, on sale for $130, sold out) is a fun accessory for any Mom. It has easy-to-read numbers with unexpected whimsical touches of a fingerprint background and a wide suede band.
For any Mom who would enjoy owning a special piece of functional jewelry.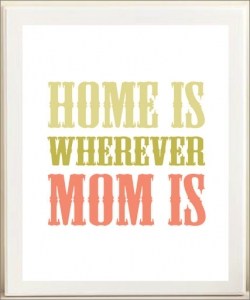 (20) This touching Mother's Day Poster ($15) by Amanda Catherine Designs is sure to make any Mom smile.
For any Mom!

Thank you for dropping by The Mindful Shopper! I absolutely LOVE it when you stop by! I hope you enjoyed my post all about Great Gifts For Mother's Day!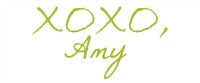 FOLLOW ME:
FACEBOOK | PINTEREST | TWITTER
FREE NEWSLETTER: