Some may think the "time" of the watch has passed; however, I believe it will always have a place in a wardrobe- an easy way to add personality and style, especially for men who have very few options for accessorizing.
*I received a complimentary watch case from DadGifts.com in return for my 100% honest opinion.*
With all of these great reasons to wear a watch, what better product to highlight for this particular post then a fantastic watch case.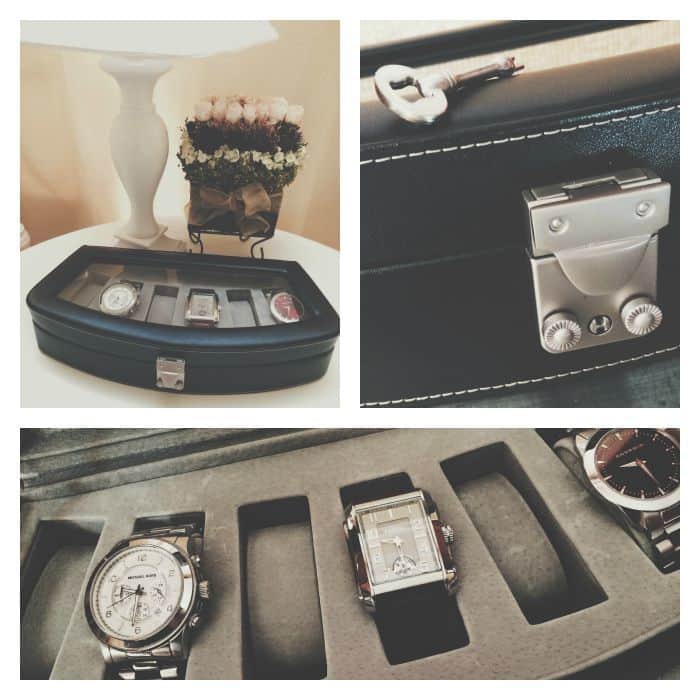 Once you have found your perfect watch, you will need a secure place to store and showcase it. This Black Leather 6-Piece Watch Case from DadGifts.com definitely fits the bill. (You can also get a 3-Piece Watch Case.) This handsome case features a black leather exterior accented with grey leather interior, classic stitching, and a locking silver clasp.
The only negative about the case is that the lid doesn't automatically stay open. This is a minor issue that could easily be corrected by the manufacturer. Even with this issue, my husband and I recommend this case. It would make a great gift, especially for the man who has everything.
Thank you for dropping by The Mindful Shopper! I absolutely LOVE it when you stop by!