Today's post is all about fun winter accessories that will keep you and your loved ones cozy and warm while staying in style. Hope you enjoy it!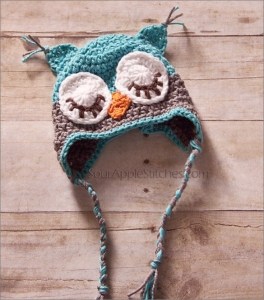 (1) This Crochet Sleepy Owl Ear-Flap Beanie ($25, not available) is custom made by Artist Nikki Painter. This cuddly creature is sure to make little ones feel cozy.
Please note The Mindful Shopper does not directly sell the items featured on this blog. Click on the product link to buy, check availability, or learn more about an item of interest.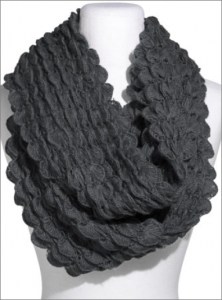 (2) This Frenchi® Scallop Knit Infinity Scarf ($22) is a beautiful soft wrap that is full of class and style.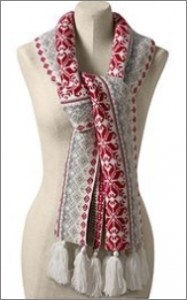 (3) The Nordic Winter Accessories ($29.95 Ear-Flap Hat, $29.95 Mittens, $49.95 Scarf- currently not available) from Eddie Bauer feature a traditional snowflake pattern and are made of a cozy wool blend with a micro-fleece lining for added warmth.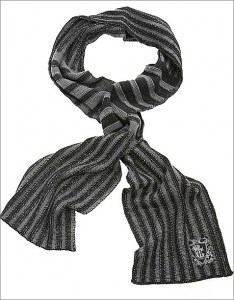 (4) This Plaited Texture Muffler Men's Scarf ($24.50, currently not available) in a classic gray and black striped design will add warmth and style to any wardrobe.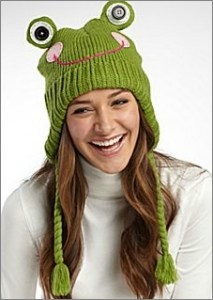 (5) The Arizona Knit Animal Hats ($28, on sale for $20.99, currently not available) are full of character! They are adorned with hand-stitched yarn details and come in many great animal designs.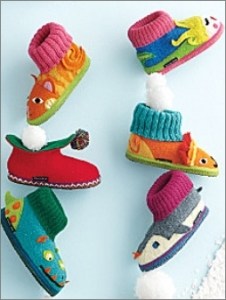 (6) These traditional European Wool Slipper Boots ($44, on sale $33) by Haflinger for Garnet Hill sport an imaginative array of whimsical designs. Breathable wool keeps feet warm and comfy.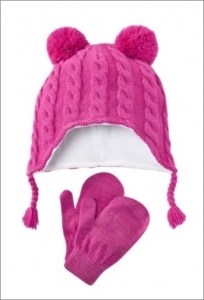 (7) These Circo® Toddler Cable Knits ($10, currently not available) are as cute as they are cozy. This set includes a lovely pink pom-pom hat and set of mittens.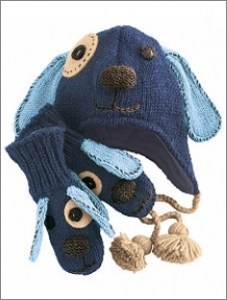 (8) These Puppy Hat and Mittens ($28, currently not available) are made of knitted wool with soft fleece inside for an extra kick of warmth.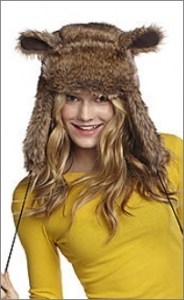 (9) I love this Mambo® Brown Faux-Fur Teddy-Bear Trapper Hat ($36)! What a fun way to show off your whimsical style while staying toasty warm.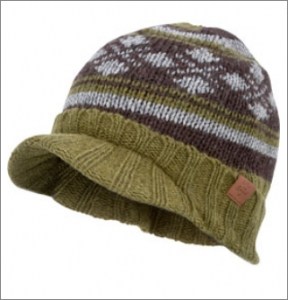 (10) This Wool Radar Knit Hat ($26, currently not available) for kids is full of style with a built in visor and a fabulous mix of understated colors, patterns, and texture.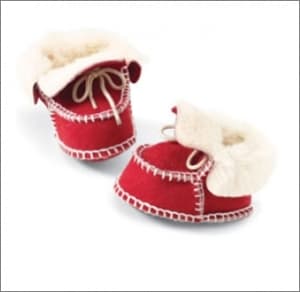 (11) Tiny feet will feel cozy in these Red Shearling Booties ($34) crafted of natural shearling with a whipstitch trim.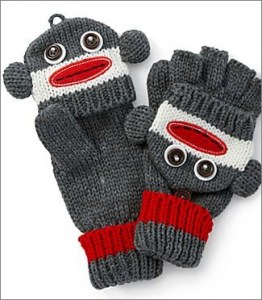 (12) These Animal Popover Gloves ($24, on sale for $17.99, currently not available) transform mittens to fingerless gloves which warm your hands while keeping your fingers free. These delightful gloves come in various designs.

Thank you for dropping by The Mindful Shopper! I absolutely LOVE it when you stop by! I hope you enjoyed my post Keep 'Em Cozy And Warm!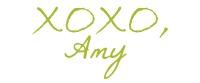 FOLLOW ME:
FACEBOOK | PINTEREST | TWITTER
FREE NEWSLETTER: