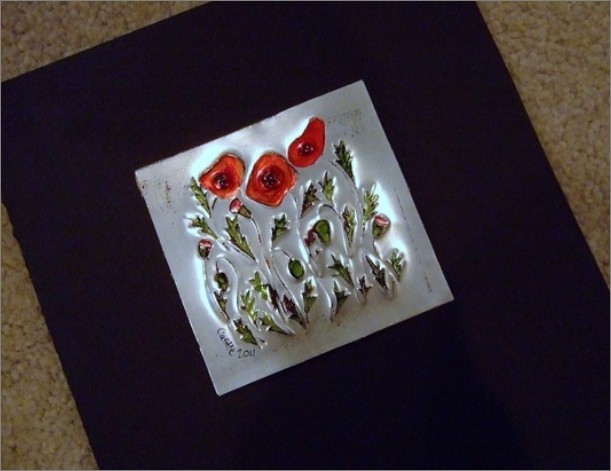 (1) Check out this beautiful Recycled Metal Poppies ($18.50), designed by Artist Amy Castle.  These pretty poppies used to be a pop can!  Each of her designs are an original piece of art that is hand designed, cut, embossed and painted.  According to her website, there may be slight variations in design and color, but heck, that makes them one of a kind!
Please note The Mindful Shopper does not directly sell the items featured on this blog. Click on the product link to buy, check availability, or learn more about an item of interest.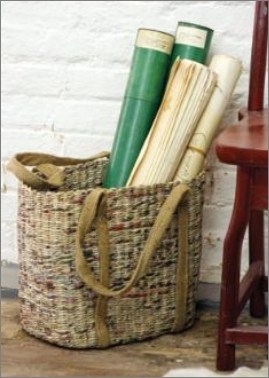 (2) This Recycled Paper Shopping Bag ($75, currently not available) is hand crafted in the Philippines from pages of magazines and newspapers from around the world.  How cool to hold in your hands the bits and pieces of stories from cultures around the world.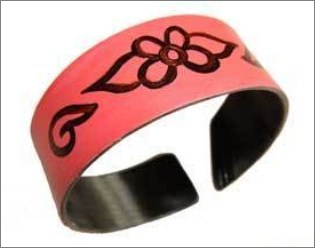 (3) This Roman Record Cuff ($24) is a perfect gift for those music lovers in your life.  Made of recycled vinyl records and hand painted.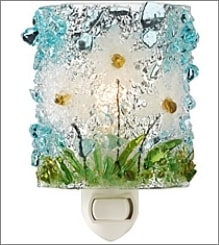 (4) What a brilliant approach to recycling! This Recycled Glass Flower Night Light ($38) is beautifully handmade from recycled glass bottles.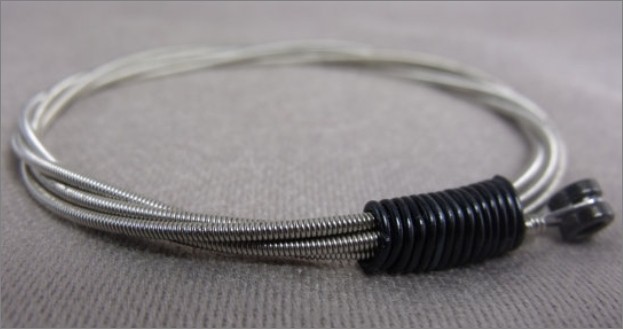 (5) Another great find for all music lovers.  This is a Recycled Bass String Bangle ($15)  made of strings donated from local Jersey Shore area musicians.  As an added bonus, according to their website 50% of the profits are used to cover operating costs of the Non-Profit Musicians On A Mission.

Thank you for dropping by The Mindful Shopper! I absolutely LOVE it when you stop by! I hope you enjoyed my post all about fun recycled items!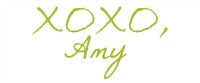 FOLLOW ME:
FACEBOOK | PINTEREST | TWITTER
FREE NEWSLETTER: